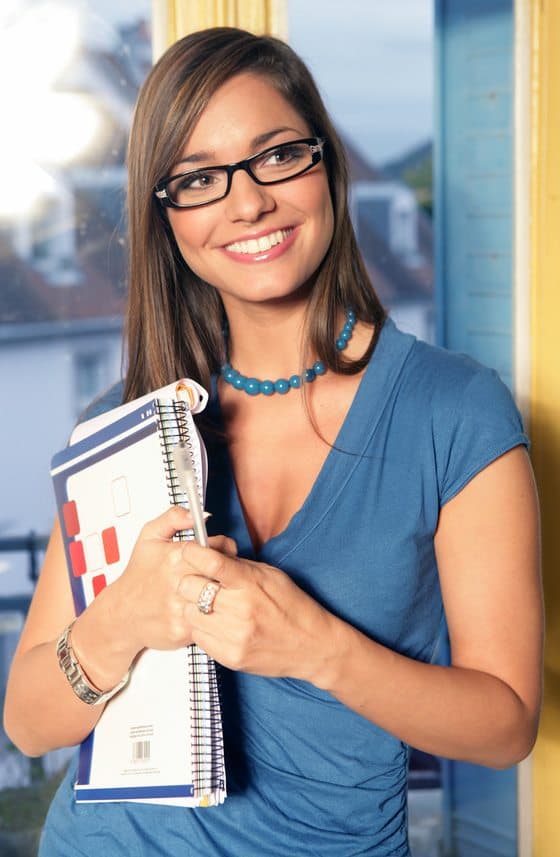 OVERVIEW
William Blue College of Hospitality Management provides a professional, vibrant and fun environment where you can learn about all aspects of management for the hospitality industry.
Industry demand led to the development of the William Blue International Hotel Management School in 1990 and today, the William Blue College of Hospitality Management offers programs in both the vocational and higher education sectors.
Today, William Blue College of Hospitality Management enjoys an excellent reputation within the hospitality and tourism industry for delivering quality courses and producing exceptional graduates who are work ready. William Blue has considerable experience in Higher Education. In 2004, we
established a partnership to deliver the final year of the La Trobe Bachelor of Business (Tourism and Hospitality) awarded by La Trobe University. William Blue also offers its own Bachelor of Business Degrees with specialisations in Hospitality Management, Tourism Management and Event Management.
William Blue are always investigating new ways of delivering a memorable student experience. Choose William Blue and they will work with you to ensure your dreams come true.
Some of the reasons why students choose William Blue include:
Reputation - just ask an industry professional which college provides the most up-to-date hospitality management education, and the answer will always be William Blue.
All courses have been designed by, and are taught by, the hospitality industry.
William Blue is a modern, interactive and inspiring place to study with brilliant campus facilities. It has its own award winning training restaurant where regular events are held such as Celebrity Chef dinners, charity fundraisers and black tie functions.
The college has links with excellent industry partners such as Merivale  and Taste of Sydney, to name just two.
Work placement programs are built into all William Blue courses and this industry experience makes you very employable upon graduation.  
At William Blue you can apply at any time as many courses have several intakes throughout the year and courses are delivered on-campus and online.
Excellent graduate outcomes. According to surveys conducted since 1996, 100% of grads find employment within 3 months of graduating!
You can study now and pay later at William Blue with FEE-HELP and VET FEE-HELP government loans available to eligible fee paying students to help pay part or all of their tuition fees.

LOCATION/CAMPUS

North Sydney campus
Level 10, Northpoint,  171 Pacific Highway, North Sydney NSW Australia 2060
The Learning Resource Centre is located on Level 9, adjacent to William Blue Dining. It is open from Monday through to Friday from 8:00am to 9:00pm and from 10:00am to 4:00pm on Saturdays. The College Library Catalogue is part of the UNILINC shared system. Students can access the Catalogue through the Internet. Audiovisual viewing facilities are available by arrangement with the Colleges. Access to the computer facilities is available in the Resource Centre, including access to the Internet and this service is free to all students. We have a G/N wireless network available on all three levels of the College enabling students to use their own laptops to access the Internet and the College server.
Our auditorium is one of the largest in North Sydney. It is designed to seat 200 people with breakout and foyer areas and features cutting-edge audio-visual equipment. We regularly hold industry presentations here and it is also used for larger lectures.
Our student-run commercial 70-seat restaurant, William Blue Dining, is fully licensed and provides the training venue for our hospitality students. William Blue Dining is a very popular North Sydney venue and our students can eat there with a 25% discount.
Downstairs in the Northpoint building is a large food court with a variety of tasty offerings from all over the world. Here students can get their lunch to take away and the best coffee in town

COURSES
Courses available for study include:
Bachelor of Business (Hospitality Management)
Bachelor of Business (Tourism Management)
Bachelor of Business (Event Management)
Bachelor of Business
Bachelor of Business (Tourism and Hospitality)
SIT60307 Advanced Diploma of Hospitality (Hotel Management Pathway)
SIT60307 Advanced Diploma of Hospitality (Commercial Cookery Pathway)
SIT60307 Advanced Diploma of Hospitality (Event Management Pathway)

ENTRY REQUIREMENTS
Higher Education: school leavers require a minimum ATAR of 63.40 or UAI of 60.00 or equivalent. Other prospective students can also apply and will be individually assessed. Entry to the Higher Education courses including degrees and nested exit qualifications may require a phone or face-to-face interview. Contact a Course and Careers Advisor for more information.
International students must have satisfactorily completed Senior High School Certificate Year 12 or equivalent, have  an IELTS overall score of 6.0 Academic (minimum band score of 5.5 in each band) or equivalent proof of English, be 18 years of age or over and be eligible for a student visa.
Vocational Education: entry into Vocational Education courses requires completion of Australian High School Year 12 or equivalent and Must be 18 years of age or Mature age entry (aged 21 or over) with relevant work experience.  You may be required to participate in a phone or face-to-face interview to assess your strengths and capacity to succeed in your chosen course.
International students require an IELTS of 6.0 academic (minimum score of 5.5 in each band) or equivalent.