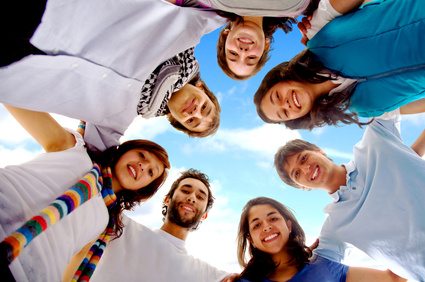 Overview
As one of the more recently established TAFEs of the country, Wodonga TAFE offers vocational training and education since 1986. Situated in a rather rural part of Victoria, the Institute is constantly monitoring the needs and requirement of the local economy. In doing so, the future growth and prosperity of the region are considered along with promising job-opportunities for graduates. To ensure equal learning experiences to all students, some courses can be participated in online, or part-online, as well as through the Open-Learning-Centre.
Location
Situated on the banks of the Murray River, Wodonga sits opposite its twin city of Albury, NSW. At some spots the Riverbanks are lined with the Murray River Red Gums, enormous eucalyptus trees that can grow older than one hundred years. The region features diverse landscapes. While certain areas are dominated by fertile plains, to the south the mountains of the Great Dividing Range are looming.
Campuses
The Institute's main campus is located within the city of Wodonga, while other locations include Mt Beauty and Corryong with Vocational Training Centres and Rutherglen with its study centre.
Accomodation
Wodonga TAFE shares a residential building on campus with La Trobe University. The 69 room complex contains twelve fully furnished units, each accommodating four to six students. Facilities include single bedrooms and shared kitchen, laundry, bathroom and living area.
Main Program Areas
The following list shows the study areas provided by Wodonga TAFE:
Accounting
Aged Care
Agriculture
Broadcast Journalism, Media, Radio
Building & Construction
Business
Cabinet Making
Community Services
Design & Drafting
Disability Work
Electrical
Engineering General
Fitness Instruction
Food Technology
Forestry & Timber
Furnishing
Health
Horticulture
Hospitality
Information Technology
Management
Marketing
Massage Therapy
Motor Sports
Multimedia
Natural Resource Management
Nursing
Occupational Health & Safety
Outdoor Recreation
Real Estate
Recreation
Tourism
Transport
Warehouse & Distribution
Welding
Welfare Studies
Entry Requirements
These may vary from course to course. In general, it is necessary to provide a school education that is the equivalent to the Australian years 10-12 with passes in English. Furthermore, enrolment at TAFEs in Victoria requires a minimum level of English language skills (equivalent of IELTS academic version min. of 5.5).
Student Activities
There is a lot to do in and around the twin cities of Wodonga and Albury. The Murray River offers the chance to participate in a number of water-based activities such as canoeing, waterskiing and fishing. Within a short drive such natural gems as the Chiltern-Box Ironbark National Park or the Ettamogah Wildlife Sanctuary can be reached. During the winter months Victoria's snowfields are calling with some good skiing in Mt Buffalo, Falls Creek or Mt Hotham.
Application
Sounds like your place to be? The friendly people at AA education will be more than happy to provide information and assist you on your way to Wodonga TAFE. Just email us to receive the application form and help with the usual administrative hurdles.