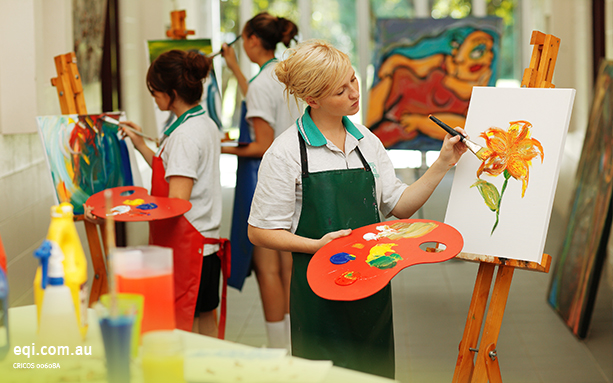 Trinity Bay State High School
Trinity Bay State High School overview
Trinity Bay State High School experiences moderate weather all year round. The school has developed a tradition of
excellence in education which ensures students are able to achieve their very best academically through quality teaching in a disciplined environment. Enrichment and extension programs are available in dance, drama, music, technical theatre and sport. Trinity Bay State High School is an award winning school in visual arts, science, technology, sport and community service.
3 reasons to choose Trinity Bay State High School
A proven track record of academic success.
High quality curriculum which caters for students who have English as a second language.
Teaching staff are specialists in a range of fields across the curriculum, and are at the cutting edge of teaching and learning practices.
Trinity Bay State High School values :
Lifelong learning
Excellence & Achievement
Respect
Safety
Diversity
Teamwork
Leadership
Freedom of choice
Location
The school is located in Cairns in the Far North of Queensland. Cairns is home to the Great Barrier Reef and lush tropical rainforests.
Curriculum
Trinity Bay State High School offers international students an English language curriculum that is designed for speakers whose first language is not English.
Homestay Accomodation
Trinity Bay State High School has a International Student Homestay Coordinator to arrange for international student homestays. This is an ideal opportunity for international students to immerse themselves in the local culture.
International Student Services
Trinity Bay State High School offers international students ;
School Nurse Support
Guidance & Counselling
Pastoral Care
SPECIAL PROGRAMS
Trinity Bay SHS has developed its profile within the Cairns community. This profile has been on academic excellence and innovation with a focus on:
Science
Visual Arts
Performing Arts
A safe and disciplined learning environment
Integrated technology
EXTRA -CURRICULAR ACTIVITIES
Mentoring and Extension programs.
A Centre for Artistic Development (CAD) in Drama, Dance, Music and Technical Theatre.
Band, orchestra and choir.
School radio station.
Debating and Mooting.
International, national and local trips.
Informatics.
languages
SCHOOL FACILITIES
A large number of Science laboratories
Photographic development studio
14 computer labs, 2 computer clusters and 2 class sets of laptops
Visual arts complex
Recording studio
Specialist manual arts area
Sports stadium, swimming pool
Tennis, basketball, beach volley ball and netball courts
A state of the art Theatre
A newly refurbished, modern resource centre
Tertiary pathways
Students graduating from Trinity Bay State High School can matriculate directly into James Cook University and Tropical North Queensland TAFE.
AWARDS
Australian Mapping Competition Winner
State Business Plan Competition Winners
Pacific Coal Mathematics Competition Winners
Vicky Wilson Cup Netball Champions other highlights
Trinity Bay SHS offers a Reef and Rainforest School Holiday Adventure Program twice a year, during the April Break and September Vacation. This program is fully supervised by school staff at all times.
 Application