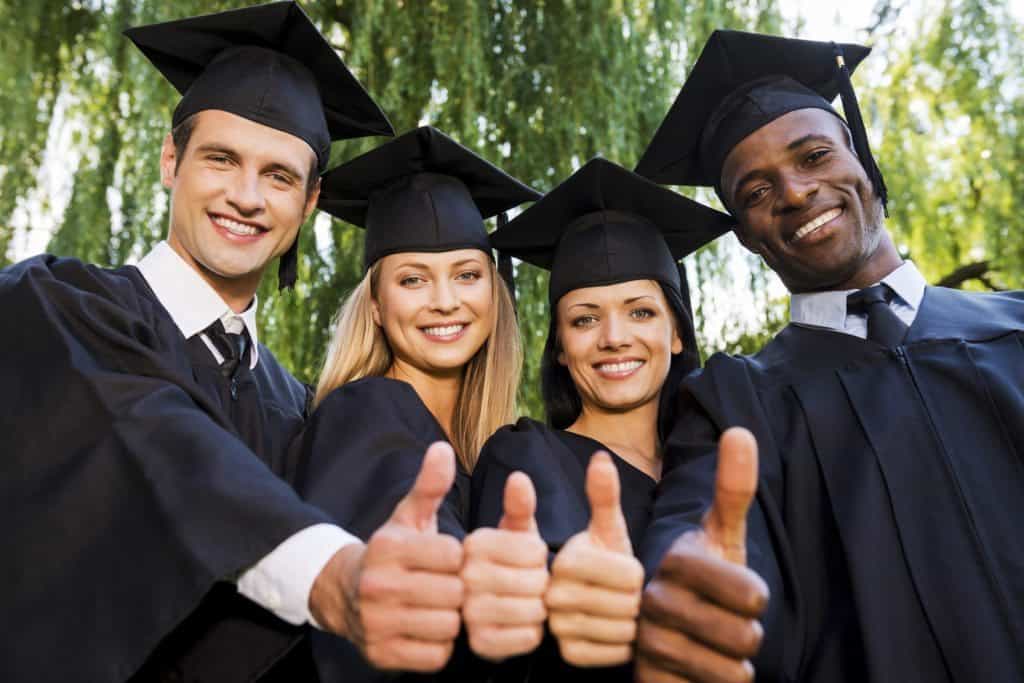 Education Australia - Education in Australia with Go To Australia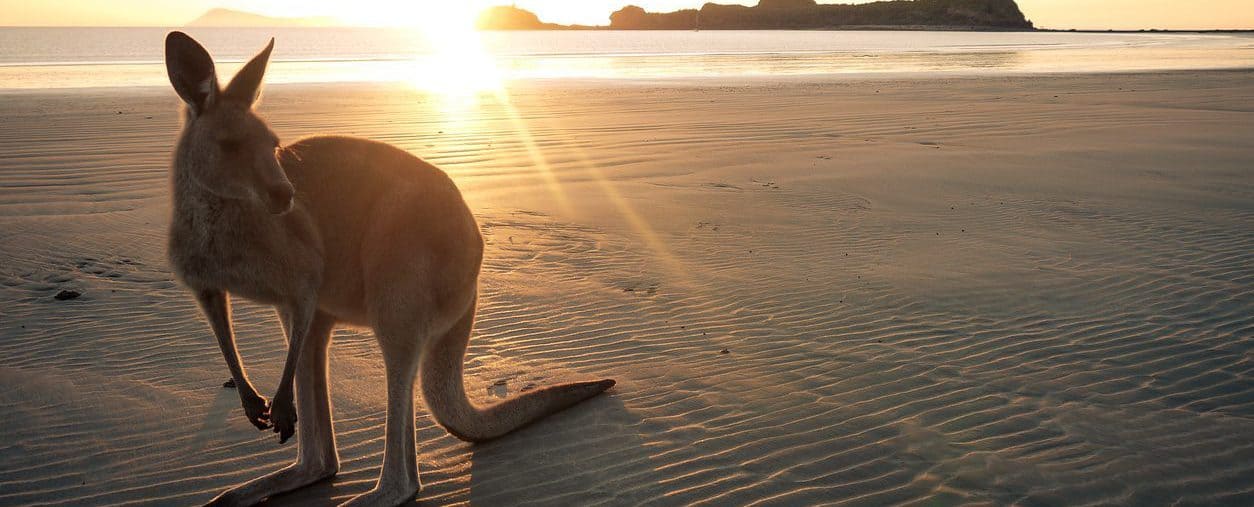 Get educated in Australia! Our Education Australia Portal is a free gateway for international students and parents to the Australian education system and gives reliable information about education and training in Australia.
Free Australian Education Advice
Education Australia
We offer free counselling about education and careers to current and future students.
Our licensed education counsellors can help you:
Clarify your career goals
Find a course that meets your needs
Help you with the application process
Even if you aren't going to enrol in a course, we still offer career and education counselling for free.
Once you've enrolled, our counsellors can support you through your studies with a wide variety of advice, including help with:
Course planning and study pathways
Career development
Did you know: Education in Australia will be charged with different prices, depending on the kind of education or institution. On top of that, weekly living expenses are around AU$300 per week.
Education Australia
For more information about our free Education Australia services, please contact us.
International Education Australia
We help international students choose and apply to their dream undergraduate degree, postgraduate degree, gap year course or internship in Australia.
Once we have helped you to choose a work placement, university and a course, why shouldn't you just send the application form off yourself? Because our services don't end there.
Free Education Australia Service
For more information about our free Education Australia services, please contact us.
Australia's education system is has a highly regarded with regulated qualifications across schools, vocational education and higher education. Our Australian education program will provide you with skills for your future study, employment and life, in Australia or anywhere in the world.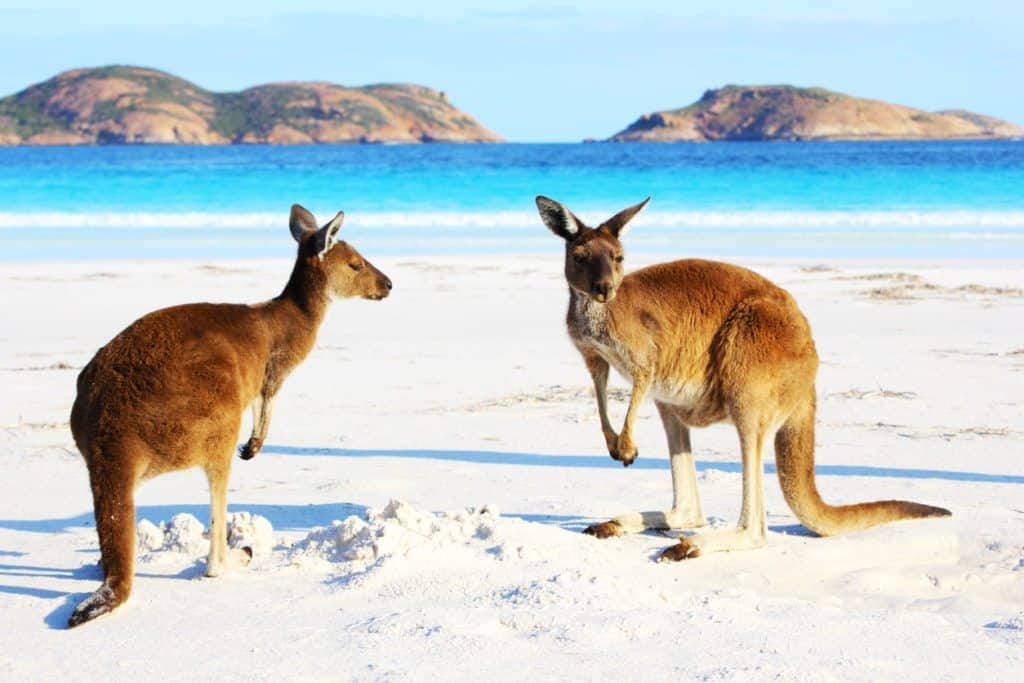 Registered Australian Education Agents answer your questions.
Free Australian Education Services
Welcome to the Australia Education website for advice on education in Australia.
Education Australia
Australia has a single national and comprehensive system of twelve qualifications, which are the basis of the Australian Qualifications Framework (AQF). Australian federal and state governments endorse AQF qualifications, so an AQF qualification is recognised throughout Australia and by other countries.
In the Secondary School sector a Senior Secondary Certificate of Education is issued.
In the Vocational Education and Training sector the qualifications achievable are Advanced Diploma, Diploma and Certificates l-lV.
The Higher Education or University sector provides Doctoral, Masters and Bachelors Degrees, Graduate Certificates and Graduate Diplomas, Diplomas and Advanced Diplomas.
You will get more information on the Australia Education System and how to apply to study in Australia via email.
Contact us for further information for international students!
Education Australia
For more information about our free Education Australia services, please contact us.
Get educated in Australia - Education Australia
Education Australia
Truly a world class education system and one that is geared toward students from around the world,
Australia's educational opportunities provide you with a passport to a fantastic future career in more than one hundred career fields.
Whether your career goal is to be the world's best hairstylist, a fitness trainer to the stars, a practitioner of natural medicines and aromatherapies or a specialist in deep sea life, you will find a course or diploma program that is perfectly suited to your educational needs.
The Australian education system can be thought of as ala carte; allowing you to take only the courses you need to fill any gaps, or to sit for a full diploma.
And let's not forget about simply being in Australia! This island continent boasts many of the world's grandest sights for exploration; both natural and cultural.
From the trendy lifestyle of Surfer's Paradise in the east, to the lush green wilderness in the far south island of Tasmania; the list is far too long for this article but be assured no international student will be left wanting when it comes to gaining life long experiences while obtaining their world-class Australian education.
Education Australia
For more information about our free Education Australia services, please contact us.
The advantages of the Australian Education System
Education Australia - Advantages of the Australian Education System
Education Australia
Having education in Australia is something a foreign student should consider if they really want to study abroad. Australia's education system offers a world class education for all and no matter what your education interest is, you can be sure that you can easily find a reputable University anywhere in Australia that offers a wide range of teaching experties that would ensure you develop and train as you expected.
Plus, studying anywhere Australia could never be boring as you would surely fall in love with Australia like everyone else!
When the high standards of Australia's education system are combined with its favourable cost of living and multi cultural society, it becomes an ideal environment in which international students can gain optimum results from their studies while also contributing to their independence and self development.
Approximately 50% of the worlds international students are currently studying in Australia. For the duration of each semester these students are permitted to work up to 20 hours per week while during semester breaks full-time employment may be obtained. It goes without saying that these working rights are of great value to students and their parents in contributing to the tuition fees.
The quality of the Australian education system is protected and regulated by ESOS, the Education Services for Overseas Students Act (2000).  ESOS requires that educational institutions must meet very high standards before they can enrol international students. This means that students wishing to study in Australia can apply with confidence in the knowledge that they will receive only the very best that Australia has to offer in education.
Numerous services are also in place to assist students with their transition to life in Australia.
Education Australia
For more information about our free Education Australia services, please contact us.
Education in Australia
Education Australia
Each year, Australia welcomes an increasing number of international students to its universities, institutes, colleges and schools. Australia offers international students a unique education.
Australia has a well-developed education system with very high rates of high school and secondary completion. More and more Australian students complete years 11 and 12 of secondary school.
Australian governments at all levels continually review and reform education and training to address the issues that arise from social and economic change. In many cases, Australian models attract international attention and Australia is involved in cooperating with the development of educational programs in a number of overseas countries.
Australia's Education System - Dynamic, Innovative & Progressive
The Australian education system is all about innovation. It's all about making the next step to a brighter future. It's all about preparing students to become global citizens. The education system is designed to tap your full potential and is therefore flexible in terms of course delivery and content.
The Australian education system delivers a range of courses and offers various qualifications under the quality assusrance guidelines endorsed by the Australian Qualifications Framework (AQF). This framework and its guidelines have been established by the Australian government so that courses offered are nationally accredited and highly regarded internationally. It's all part of the quality control mechanism set up by the Federal government for the general welfare of the education sector.
The framework of the AQF allows for flexibility and choice between the different stages of learning. It is also designed to inspire in students a passion for lifelong learning, which is also one of the Federal government's key priorities.
This concern with quality stems from the federal government's priority which is education as an agent for change and progress. Subsequent Australian governments have made education a national priority. Education is viewed as the key to Australia's prosperity and a well-established education system also stands to benefit internationally.
The AQF includes the secondary, tertiary & vocational education sectors and comprises of thirteen different national qualifications. For the secondary sector there is the senior secondary certificate of education. The AQF comprises of tertiary qualifications including Diploma, Associate Diploma & Degree, Bachelors degrees, Graduate Certificates & Diplomas, Masters & Doctorate degrees. The vocational education sector covers qualifications including Certificate I to IV, Diplomas & advanced Diplomas and Vocational Graduate Certificates & Diplomas.
How Australian Education is segmented
From the childhood to adulthood
Like the British system of education, in Australia there are two stages of childhood and adolescent education followed by several options for further study in adulthood.
Education in Australia is broken down into three main sections:
Childhood, primary school
Childhood/adolescence, secondary school
Adulthood, multiple options
International students can choose from a range of different course options from different education sectors and at different levels. To choose a program that is best for you, it is first necessary to understand the different types of education available in Australia.
Education Australia
For more information about our free Education Australia services, please contact us.
Education Australia
Australia's education system offers international students access to over 12,000 internationally recognised courses.
Living costs for Australia are favourable when compared to other western countries such as the UK and USA.
Tuition fees are also affordable in comparison to the other western nations.

FACT :
Australia has the third largest number of international students for an English-speaking country. The high standard of tuition, the favourable living costs and the great Aussie lifestyle are just some of the reasons why international students choose to study in Australia.
As well as studying in an English-speaking country, international students are exposed to different cultures as Australia is also a multicultural country.
Other advantages include the relative proximity to Asia and opportunities to work up to a maximum of 20 hours per week during semester and full-time during vacations as an international student.
All institutions offering courses to international students must meet the minimum registration requirements as laid down by the Australian government
All theories and applications of knowledge must meet the high quality standards laid down by the Federal government.
Classes must involve student participation in such a way so as to foster active learning.
All international students must be fully informed by their course providers at the time of enrolment as to how their work will be assessed
Australia stands for quality.
When your enrol with Study Travel Work Australia, you can be rest assured that your course is of the highest standard.
This requirement is laid down by the Australian government in the interest of all international students so that they receive the best possible tuition.
More information about the Australian education system.
Education Australia
For more information about our free Education Australia services, please contact us.
Finance your Education in Australia

The Quality of Education in Australia
Australian Education System
Australia is the land of opportunity. From secondary to tertiary education, Australia's system is second to none. Offering a vast amount of courses catering to many needs and desires, Australia's education system provides international students with a once in a lifetime experience that will benefit them greatly in the future.
Advantages include the pristine location of Australia's University's, whether it be from the luscious, green grounds of Perth's UWA, or studying in one of the many University's in Australia's culture hub, Melbourne, education in Australia is a site to be seen.
Most importantly however, is the quality of education students receive in Australia. By studying in some of the most prestigious and well-known Universities in the world, students are continuously placing themselves ahead of the field by taking advantage of the high standard of teaching and equipment available to them to further their knowledge and skills.
The Australian education system offers many more advantages to international students, and by developing skills and expertise within the Australian education system, students are setting a solid grounding for having a prosperous and bright future.
Education Australia
For more information about our free Education Australia services, please contact us.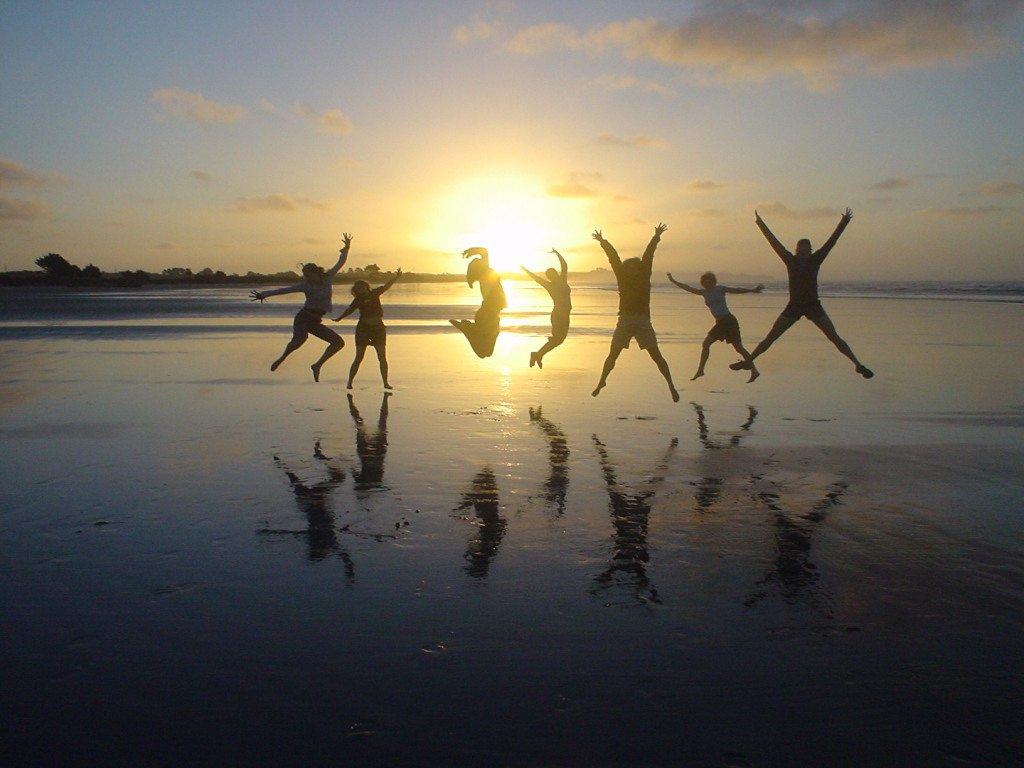 The Quality of the Australian Education - Education Australia
Education Australia
All schools, vocational and higher education providers fall under one single framework that sets the standards for the issue of qualifications and course delivery.
Those institutions which fall under the AQF are recognised by the Australian government as being creditable institutions with a minimum standard of qualification.
Education Services for Overseas Students (ESOS) Act 2000
All institutions offering courses to international students must abide by all sections of this act in order to retain their official recognition status by the Australian government.
Commonwealth Register of Institutes and Courses for Overseas Students (CRICOS)
The Commonwealth government retains a register for institutions and courses which it deems to be of an acceptable standard for offer to international students.
All international courses are registered with this register.

University Entry
For international students unable to gain direct entry to an Australian university, there is the other option of study through TAFE. TAFE has a number of study pathways which can facilitate university entry.
On of this is a one-year diploma programme which can gain you at least a year's credit at a Australian university for a three-year degree programme.
Our Australia Education Agency is helping you for FREE to qualify for different study options and courses in Australia. All you need is to contact us and tell us about your education needs!
Education Australia
For more information about our free services, please contact us.
Education Australia
By Thomas Elvins
Australia – a diverse and multi cultural country that prides itself on the availability of educational institutions for both national and international students. The locations for both these types of education are both wide and varied.
Many universities, for example, have many campuses to suit people in many different situations. What this basically means is that although the actual university is located at one location, they may have a campus that is located closer to your physical address. This can sometimes be crucial to your mode or method of study. It can, sometimes, be your ticket to success or failure of your chosen course.
Depending on your desired mode of study i.e. part time or full time, the ability to at least meet with lecturers/teachers and your fellow students will always be advantageous as this creates a support system which at some point, all students require. Whether that may mean a simple question regarding a timetable, or an in depth question regarding an assignment that presents itself at the time of instruction.
Of course, studying at university does have many other advantages and one of these is accommodation. This accommodation, in many cases, is targeted at the overseas student allowing them a secure and comfortable location to live and study in a conducive and productive environment.
Vocational education, although generally of a high caliber, is more targeted to individuals who wish to upgrade or continue their job skills. Many people who enter the vocational system, whether that may be via a private RTO (Registered Training Organisation), or the government TAFE (Technical and Further Education), are generally already employed and are wishing to gain further qualifications in their chosen field.
One of the large advantages of the vocational education system is the flexibility and range of course offerings. Being a largely diverse study option, the system also offers the individual to start learning at the very basic level and progress further after each unit completion. For example, Certificate 2, Certificate 3, Certificate 4 etc. Each subsequent certificate is designed to build on the skills previously learned and in many cases, should you wish to continue, will offer accreditation towards a university degree.
The Official Australia Travel for international students.
Find information about travelling to and around Australia. Learn about Australia's cities, weather, geography and find courses. Contact us here!
Education Australia
For more information about our free services, please contact us.
Education Australia
The Australian Qualifications Framework (AQF), enables each person studying to find the best way suitable to meet their goals corresponding to their capacities. Beginning with the higher level of high school, all qualifications are connected together and compatible entirely in contrast to the educational way in many other countries.
The Australian Universities Quality Agency (AUQA) is an independent, national quality assurance body that will audit Australian universities every five years beginning in 2001 and controls the regularity, reliability, and quality of the achievements of all universities. 
International students and parents will have access to AUQA audit reports. 
The Australian Government also publishes education quality assurance and improvement plans yearly, which help to find the university that best meets the student's needs and interests and which guarantee uniform and transparent nationwide standards. Therefore solid studying and solidly education is guaranteed.
Vice-Chancellors of all Australian universities have signed the Code of Ethical Practice in the Provision of Education to International Students by Australian Universities, and associated Guidelines, which aims to secure the interests of international students, and assures the service quality from the universities. 
The code covers the universities' promotion and marketing, agents and partners, and provides information on admission of students, arrival and orientation, student support, fee-charging and refunds, university infrastructure and returning home support.
All visitors on a student visa are covered by the consumer and financial protections of the Education Services for Overseas Students (ESOS) Act 2000.
Education Australia
For more information about our free services, please contact us.
Australian Education Providers
Every Australian education institution is different, not only because of the range of courses they offer and their location, but also because of their unique character.
Australian Education Providers
Education Australia
Advantages of the Australian education system for international students are many. Primarily, it is fair to say that the standards exercised by Australian education facilities, particularly in the area of examination and assessment, are generally far superior, and thus more desirable, than those in the students' countries of origin.
It is fair to say that when these students return to their mother countries, their qualifications are recognised above many similar qualifications issued by local educational facilities in their countries of origin. This is partly due to the knowledge of potential employers that some local institutions will sell degrees and other qualifications to the highest bidder, and partly because it is recognised that foreign institutions in many cases have higher standards of education.
Secondly, and no less significantly, it is equally fair to suppose that many of these overseas students arrive in the hope that they may stay on as residents after completing their studies. The competitive nature of the work environment in their countries of origin makes it difficult to obtain suitable employment after qualifying in their various fields of study. Thus, they work hard in the knowledge that more opportunities await them if they succeed.
Education Australia
For more information about our free Education Australia services, please contact us.
Schools - Education Australia

The education system in Australia consists of a one preparatory year then 12 years of primary and secondary education. Education is compulsory until the age of 16 or year 10 of grade school. Two more years of study are necessary for those wishing to pursue tertiary studies. Students in their final grade year, i.e. year 12 can study for a government certificate required for entry into Australian Universities
and vocational training institutes.
There are two types of institutions in Australia. These are government and private owned. Both are able to enroll overseas students. The educational calendar is divided into four terms and starts towards the end of January ending in December.
Vocational Education and Training (VET)
Placed between secondary and university studies, VET education studies are taken to prepare students for employment and/or higher learning institution placemements. They consists institutes of Technical and Further Education (TAFE) and also private colleges that concentrate on specific courses that offer one necessary training for employment.
TAFE institutes are government funded and recognized country wide. They offer vocational training for career courses. The period of study range from a few hours to about three (3) years of full time study.TAFE courses are cheaper compared to university courses. Students graduate with certificates, diplomas and or advanced diplomas. These awards enable them to further their studies at universities or find employment.
Private institutions concentrate on certain study fields such as aviation, photography, interior decorating, multimedia, hospitality management and tourism. They include business colleges, English learning centers and computer training firms.
All institutions are closely monitored by the government so as to uphold high learning standards. Most of these provide English language training as well as foundation courses for university entrance.
Universities
There are 37 public universities in Australia and 2 private owned. Their are also a number of smaller institutes that focus on special courses on higher educational levels. Most courses are tutored and research is conducted over a broad range of professional and educational fields. These fields maybe specialized i.e. medicine, engineering or general i.e. arts and science.
Students can earn qualifications ranging from graduate certificates to doctorates. These studies are offered on postgraduate or undergraduate levels.
Foundation Courses
Foundation course duration is usually a year and international students usually have to under take these as preparatory courses for university entrance. Additional English language training may be necessary .Upon completion; the student is eligible for entrance and can enroll in any preferred institutions offering his/her degree program of interest. Most universities and vocational institutes offer foundation study courses.
Study Abroad
These are usually shorter courses that enable international students to study in Australia for one or two semesters and have them credited by their local learning institutions. Approval for the students' desired subjects of study may be obtained before commencement of studies. The student has to meet the normal requirements for each subject intended to be studied.
English Language training
Many government and private institutes offer the English Language Intensive Courses for Overseas Students (ELICOS).
Their are over 150 registered and accredited English learning centers in Australia.
These courses are taken to prepare for different programs. These courses can be for English language training, English for academic purposes (for further studies), English for specific purposes i.e. business or computer related courses and also preparation for international exams such as Cambridge certificate or IELTS.
Periods for English studies taken on a full time basis may vary from one to about 48 weeks. Full or part time study tours are available and can be taken for periods between one and six weeks. Overseas students are permitted to study up to 17 weeks on a non student visa.
Australian Education International provides detailed information in other languages for those wishing to study in Australia.
Education Australia
For more information about our free Education Australia services, please contact us.
Education Australia
The Australian educational style is lively and interactive, and encourages individual thought and participation. Students are required to demonstrate their understanding and ability to apply learned concepts, rather than just memorise textbooks.  Likewise, they are also expected to actively contribute to class discussions and group activities.
TAFE study in Australia is comprised of lectures and tutorials. Lectures may be attended by hundreds of students, while tutorials are usually made up of 30 students or less.
Your academic assessment will typically rely on one or more major assignment and one or more written exam. A percentage of your final grade will also be based on class participation and attendance.
Education Australia
For more information about our free Education Australia services, please contact us.
Education Australia
Choose a course with one of the best universities, TAFE colleges, polytechnics, language schools and schools in your preferred location.
There is a great variety of international education pathways for everybody.
Language Courses
Study Abroad
Internships
Undergraduate Studies
Postgraduate Studies
ESL in Australia & New Zealand
English as a Second Language courses and programs delivered by Australian education and training institutions, and based in Australia.
Delivered in Australia & New Zealand
Courses and programs delivered by education and training institutions, and based in Australia or New Zealand.
Delivered Offshore
Courses and programs delivered by education and training institutions, and based outside Australia or New Zealand.
Online from Australia & New Zealand
Online courses and programs delivered by education and training institutions.
Education Australia
For more information about our free Education Australia services, please contact us.
Education in Australia - Locations
Learning Style & Teaching Methods in Australia
The learning style of Australia is different to most countries; our lessons evoke creativity, individual opinions and open debate and a thorough understanding of a topic/subject. You will be required to participate in class discussions where you can express your own views and thoughts to young Australians. You will be assessed on a combination of assignments, exams, participation in class, attendance and your contribution in study Australia group activities.
Here are some support services and tips available to you for your new transition phase in studying in a new environment and adjusting to your new school:
Most international student find Australian teaching styles to be different then to what they are used to; in Australia there focus is on practical learning, that encourages thinking outside of the box, on creativity, on independent thoughts and debate.  Teachers aim to provide you with a thorough understanding of a topic rather than just teaching the basic.  You are expected to develop your own thoughts and share them with your fellow students during classes; it is encouraged to discuss new ideas and to have a voice in the classrooms.  Class participation is an assessable part of your grade.
Lectures and tutorials
Classes at university will be a mixture of lectures and tutorials.  A lecture might be attended by up to 200 students from different courses within your discipline.  A tutorial is a much smaller, with only about 30 students in attendance.  Can be different than what you are normally use too, up to 200 students, might be intimidating at first but it can be lots of fun to hear everybody's ideas and thought on various topics.  You will discuss the information provided in your lecture with other student during the tutorial.  Is important that you contribute to the discussion on the topics if your courses and play an active role.  All your ideas are encouraged to share them in the group; the professor will get to know you better too through your participation.
TAFE college institutions also operate in Australia and provide courses very similar to universities. Lectures and tutorials are combined. The presentation and discussion are presented in much smaller classes than a university
Assessment
Your final grade for a unit will be based on how well you performed in your assignments, these includes class participation, exams, attendance and group exercises, projects, oral exams, oral presentations e.g. Depending on what course in which you are enrolled, you may be assessed throughout the semester week by week instead of a final exam the advantage of this is you do not need depend on one single piece of assessment or project. If you don't perform too well with the assessment, the final examination at the end of the semester can increase your final grades, and vice versa.

The scores are divided like this:  
A Outstanding achievement   High Distinction 100 to 80 per cent
B High achievement Distinction 79 to 70 per cent
B High achievement Distinction 79 to 70 per cent
C Satisfactory achievement Credit 69 to 60 per cent
C Satisfactory achievement Credit 69 to 60 per cent
D Unsatisfactory achievement Pass 59 to 50 per cent
E Fail
Plagiarism
Plagiarism is when you take someone else work and present it as you're own.  This includes copying clocks of text from reference books into your own assignment and neglecting to 'reference' or 'credit' the original source.
Plagiarism is a very serious offence in Australia and there are harsh penalties for the practice that may include an automatic fail of your unit, or may put your student visa in jeopardy.
If you wish to use someone else's work, all you must simply do is reference the person from which you are borrowing the information, is always good anyway to use sources to present a stronger argument in your work.
Plagiarism can have major consequences in Australia which can jeopardise your student visa in Australia. Plagiarism in where you take someone else's work and say it is your own in an assessment task. This can include large amounts of text copied from a book where the author wasn't credited for it. The international office in your institution should be able to help you with referencing.