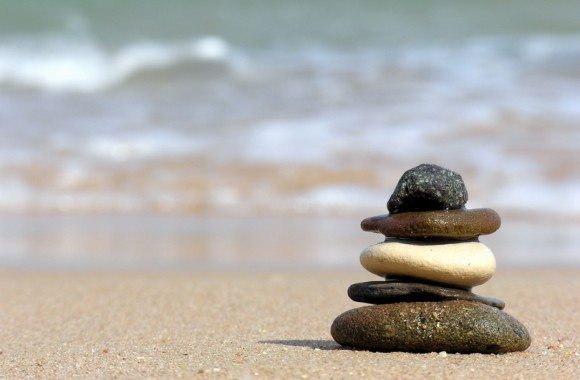 Sports Events
Sporting Events – Australia

Australia is host to a dynamic range of sporting events that are not only second to none in global terms but are also the fount of seemingly endless ranks of the worlds winner circle inductees.
With a climate unlike most of Europe or even north America, Australia and its sister country New Zealand are not prey to severe winters and thus the mild long pleasant months naturally foster an outdoors competitive lifestyle that has a carry-over into world preeminence in a number of sports.
Choose your particular affinity or sport of choice,  Australia almost has it all if it doesn't include frigid luge-like events; rugby, surfing, bicycle racing, tennis, golf, horse racing, formula 1 racing, motorcycle racing and cricket.
Here is a run-down – by no means exhaustive - of sporting events that you might like to enjoy or at least take in on a trip to Australia depending on which month you choose.
Autumn events -  March to May
Melbourne Grand Prix – held in four days in March at Melbourne's Albert Park, this is Australia's premier Formula One racing event of the calendar.
Ballarat Autumn Day Ride – a bicycle event also in the Melbourne area for all levels of participation, 50, 75 and 100 kilometers. 600 to 800 participants.
Rip Curl Pro -  worlds top ranked surfers compete at  Bells Beach, Torquay, Victoria.
Melbourne Autumn Racing Carnival – Australia's top horse racing event spanning from January to late April each year. It comprises four major events:  Australian Guineas,  Australian Cup, Blue Diamond Stakes, Newmarket handicap.
Winter events – June to August
Australian Football Rules  premiership season – 22 weeks of battling for this title spanning from March 25 through September 4 at various venues across multiple states.
Gold Coast Airport Marathon – a major event boasting around 23,000 entrants held the first weekend in July. Comprising events for all levels of competition from the full marathon, the 10k, 4k and 2k. Held at Gold Coast, Queensland.
Bledisloe Cup – Rugby Union match between New Zealand and Australia.
Vodaphone Ashes Cricket series – held during July in multiple venues in different states.
Spring events – September to November
Australian National Grand Prix  – held in October at Philip Island near Melbourne.
Bathhurst 1000 -  this100 klm endurance race is a grueling auto race held at Melbourne's Mount Panorama in October.
Spring Racing Carnival – world class thoroughbred horse racing held in September across numerous venues throughout Victoria.
Melton V8 Jet Boats – held in early October, this is a fast exciting close-confined course where high powered boats accelerate 0 to125klms in 2.5 secs.
Around the Bay in a Day - Australia's premier mass bicycle ride held in October boasts a participation of 16,500.
Presidents Cup – held in November, this is a Golfing bi-annual event featuring the worlds top Golfers in matched teams from the United States and Europe.
Summer events -  December to February
Australian Open – Grand Slam of Asia/Pacific – held in January, this is a world-class tennis event as the best in the world compete for this coveted title. Held in Melbourne Park.
Sydney Telstra 500 – a v8 motor racing event held in December at Sydney's Olympic Park.
Vodaphone Boxing Day Test – following Christmas Day, this is the most looked forward to match every year in world class Cricket held in Melbourne.
Master of the Amateurs Championship – top golf amateurs in the world Ranking Scale compete for this prized title. Held at Royal Melbourne Golf Club
IMPORTANCE OF SPORTS IN UNIVERSITY
A sport is a very key aspect in any learning institution. It creates a great platform for many students to discover there talents or for some it serves as a recreational part of their life in school. It is not easy for any student to learn on a full time basis without taking a break from what they do. TAFE University –South Australia has offered sports for its students to be able to enjoy themselves.
First of all, sports are a very good form of recreation as it comes in variety. From volleyball to basketball, rugby to swimming, it is quite obvious that the university is determined to set up a great environment for their students to learn in. As an institution, this has aided many students progress well as their mind is refreshed from time to time.
Secondly, it is clear to see that sports help bridge cultural gaps among the students. Students are even able to interact better as they share in the sport for their own individual reasons. It is very good to see people from all walks of life sharing together. Sports help build inter-racial relations among the students and they are able to interact freely without question on their very different backgrounds or origins for that matter.
Team work is needed in any sport.  The students at TAFE are taught outside class, through sports on how to interact among themselves- from associating with each other and giving each other support. It helps build one another and the students are able to bring out the very best from each other. Through sports, as one engages in team work, self-esteem and other essentials of social life like personality are boosted.
At TAFE, sports are encouraged to help average performing students in class be able to cope with others. It is clear that some people establish their career in sports while in college. At least these students have something good to feel about that can match the potential they see in their academic giants counterparts.
For TAFE South Australia it is a win-win case for all its students!