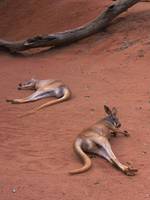 Internship in Sydney with Go To Australia - Internship Sydney Placement - Free Advice on your Internship in Sydney. We organise Internships in Sydney. Apply now for your Internship in Sydney!
Internship in Sydney
An Internship in Sydney the capital of New South Wales. Sydney is a vibrant cosmopolitan and multicultural city built around Port Jackson and Sydney Harbour, where the Opera House and Sydney Harbour Bridge remind visitors of the creativity, energy and practical know-how of this city's people.
With almost 4.2 million residents, the city is the country's largest and the most common ancestries are Australian, English, Irish, Scottish and Chinese in a mix that also includes Southeast Asian, the Middle Eastern, European and Indian therefore making an internship in Sydney very multicultural.  
This is reflected in the religious, arts, culture, retail and restaurant scenes, with many performance events and festivals to excite you and engage your interest.
Sydney's economy is built on business and finance, health and community services, information technology, tourism, manufacturing, higher education and government service, spread over this sprawling metropolitan area of over 400 square kilometres.
This economy provides around one quarter of Australia's GDP, with large national and multinational corporations making their mark on business and commerce.
City beaches north and south of the Harbour, a ring of national parks orbiting the city, and a thriving, diverse range of entertainment options provide much to enjoy from nature to nightlife, from exercise to the arts, making it one of the world's most liveable cities.
Contact us now to organise your internship in Sydney placement.