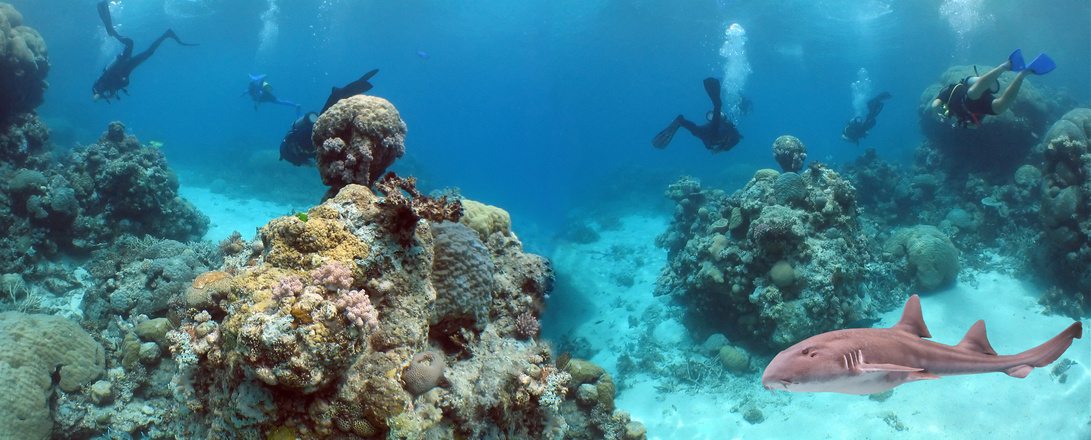 Certificate III in Marine Habitat Conservation and Restoration
Marine exploitation and pollution are causing rapid damage to entire marine ecosystems globally, including Australia's largest natural marine asset, the Great Barrier Reef.
This course supports the restoration of local ecosystems, accomplished in shorter terms and associated with projects on the ground. Students engage with project-based practical training in different coastal environments across Australia. By the end of the course students enter the workforce in a wide range of professions and are able to connect with local initiatives that focus on promoting healthy oceans and sustainable development. Graduates will become qualified marine conservation and restoration professionals
Marine habitat conservation and restoration projects are growing in extent and in economic value worldwide and there is a shortage of skilled professionals in these areas of expertise. These courses consist of small, clear, concise and practical units that provide students with practical skills and knowledge about ecological processes, ecosystem structures and the most adequate conservation and restoration methods for each environment. Students may also package this course with the Certificate IV in Environmental Management or Diploma of Sustainable Operations.
Developed and delivered by Envirotech Education! You will not find this course anywhere else in Australia!
Classes are face to face both on campus and also held at various external locations.
The Certificate III in Marine Habitat Conservation teaches students how to:
Conduct fieldwork photography
Monitor benthic communities
Working with coastal restoration
Understand marine data
Communicate with the public on marine issues
Construct marine nurseries
Prepare corals to be used in nurseries, experiments and restoration
Present information to the public and participate in public campaigns
Take part in marine environmental assessments
Learn to respond to emergencies
Apply a basic understanding of marine conservation and restoration to activities