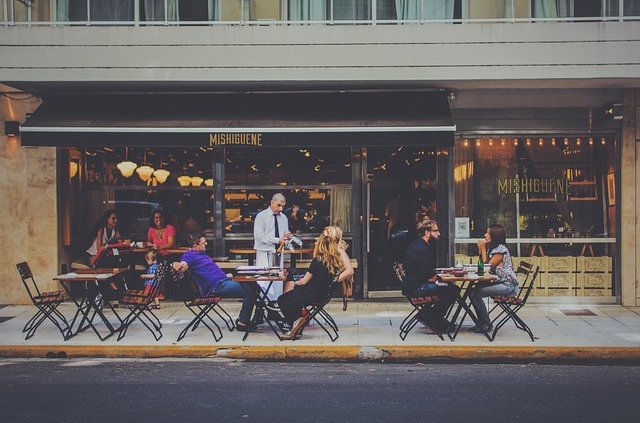 Hospitality Course in Australia
Hospitality management is part of the service sector and there is an ever growing demand of qualified professionals.
To the hospitality sector belong the following areas:
Hotel Management
Tourism Industry
Event Management
Commercial Cookery and Patisserie
Studying a hospitality degree in Australia will teach you how to complete a range of tasks at high quality level, how to manage supervisory works efficiently and will provide you an in depth understanding of the structure and the fundamentals of the industry.
In Australia there are many different hospitality programs available to international students ranging from Certificate to Masters degrees, all which aims to train and prepare you through class and practical experience, which takes place either in a school workshop or one day a week in a company, depending on the school.
By gaining a globally recognised Australian education, you will be able to stand out from your competitors and fulfil your future career goals.
Also note, some occupations related to hospitality (Chef, Cook, Café or Restaurant Manager, Hotel or Motel Manager to name a few)  are listed on the Short-term Skilled Occupation List (STSOL) and Medium and Long-term Strategic Skills List (MLTSSL).
With so many institutions offering hospitality courses, it can be difficult to choose a provider that suits your needs. Our team of qualified education counselors have over 16 years experience helping international students study in Australia and all things involved including visas, application forms, courses, credits and life in Australia.
Hospitality Management Degrees in Australia
Hospitality Management course are available from 6 months to 3 years (full time).
Here is just an example of degrees that are available:
Certificate III in Hospitality
Certificate IV in Commercial Cookery
Diploma of Hospitality Management
Advanced Diploma of Hospitality
Diploma of Travel & Tourism Management
Bachelor of International Hotel and Tourism Management
Bachelors of Arts/International Hotel and Tourism Management
Bachelor of Business Degree in International Hotel and Resort Management
Bachelors of Business Management/International Hotel and Tourism Management
Graduate Certificate of Global Hotel Leadership
Graduate Diploma of Business in Global Hotel Leadership
Master of International Tourism & Hospitality Management – Master of Business Administration
Master of Business in Global Hotel Leadership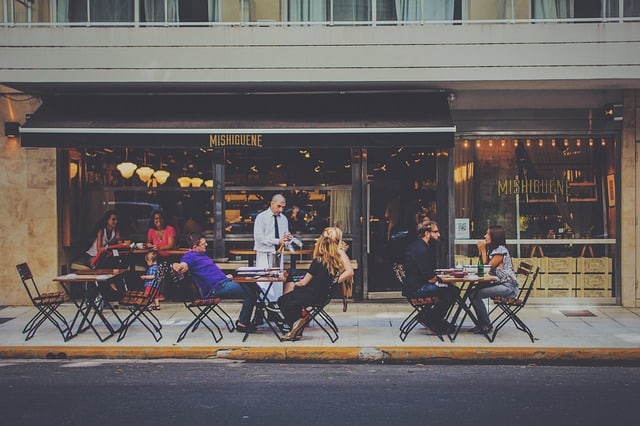 Hospitality Career Opportunities
Hotel industry:
General management and administration
Sales and marketing
Human resource management
Rooms division and front office
Event management
Food and beverage management
Accounts and finance
Tourism industry
Tourism operations
Attractions and theme parks
Wholesale tours
Retail travel
Cruise companies
Airlines
Government agencies
Event Management industry
Event planner / manager / coordinator
Weddings, parties, balls, tourism, fashion, sport, corporate events, festivals and special events, international conventions
Facilities manager
Site or project manager
Government agencies
Fundraising events
Can I stay in Australia longer after completing a Hospitality course?
Temporary Graduate Visa
Anyone who completes vocational training in Australia for more than 2 years (certificate / diploma), which is on the "Medium and Long term Strategic Skills List (MLTSSL)", but needs a "bridging time" for a permanent visa, may qualify for the Temporary Skilled Graduate Visa. This visa allows you to stay in Australia for 18 months and gives you full work rights. During this time you can gain the work experience required for a "Skilled Visa" or an "Employer-sponsored Visa" and can also improve your English skills. You may eve find an employer who is willing to sponsor you.
If you have applied for the Temporary Graduate Visa you may also be eligible to apply for the Job Ready Program. The Job Ready Program (JRP) is a employment-based skills assessment program that provides you with the opportunity to demonstrate that your skills and job readiness are relevant to your nominated occupation, in an Australian workplace before you apply for migration in Australia.
Note: Since the conditions for the respective visa categories can change constantly, we advise that you consult a migration agent who can provide detailed, accurate and timely advice on the current visa categories.
Further Study Options
You may be able to stay in Australia for longer after completing you course by taking a course that is of a higher level. Talk to us to find out your study options.