Australia with Go To Australia - All about Australia - Ask our Australian Experts
Australia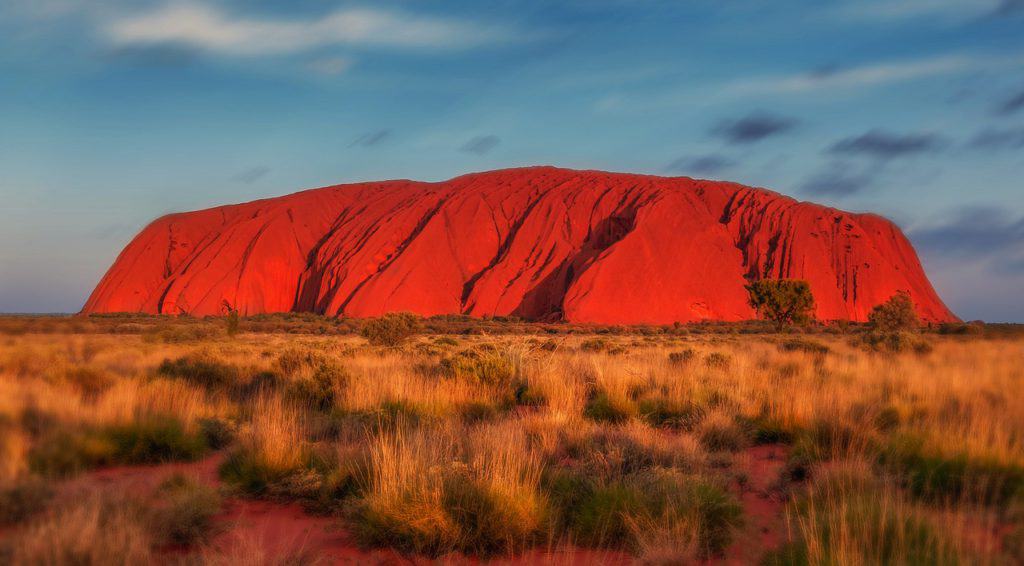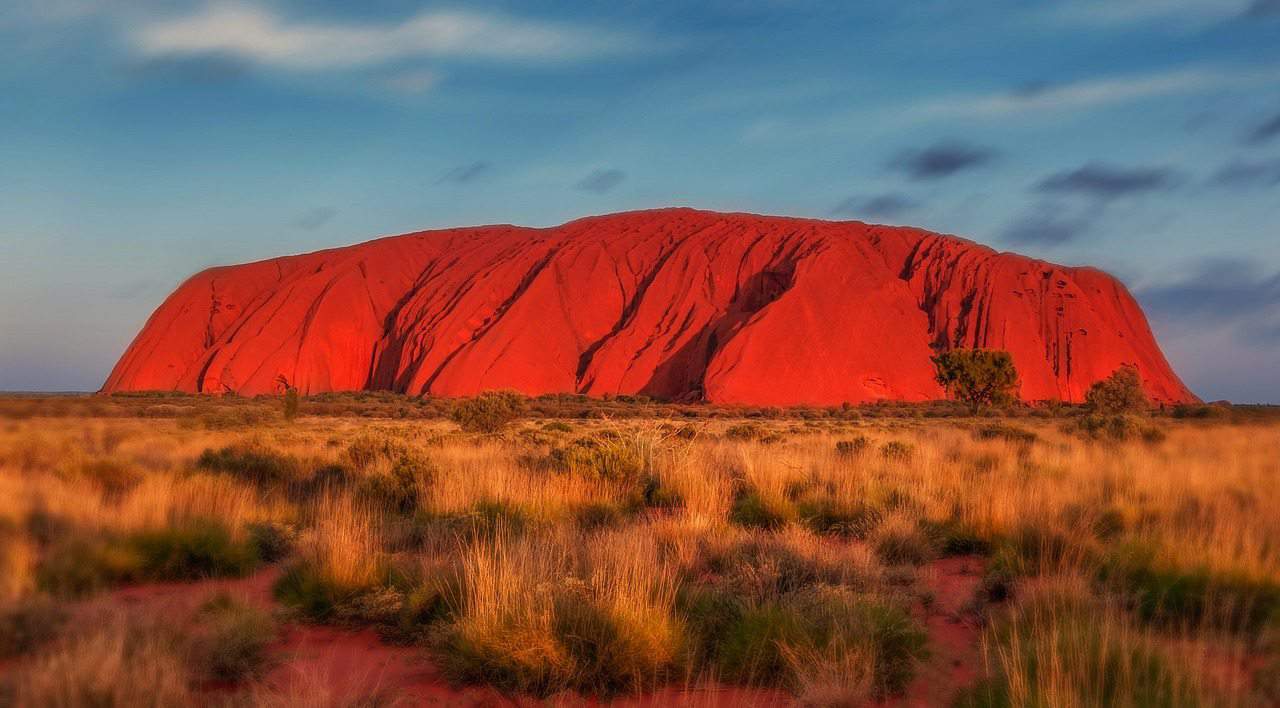 Australia is over 7,600,000 square kilometres, it is the sixth biggest country in the world but it is also the world's biggest island continent. Located in the Southern Hemisphere it is the flattest and driest populated continent but with its thriving multicultural inhabitants and unique natural landmarks it is no wonder it is one of the most popular countries to visit.
Australia has the reputation of being a friendly and multicultural country with picturesque beaches and iconic landmarks. This is all true but Australia has a lot more to offer than what first meets the eye. This vast nation is divided into eight separate states and territories. All of these states and territories offer different and exciting activities and escapades that need to be experienced firsthand.
We are your Australian Information & Relocation Agency
Get all the basic facts about Australia. Let's start to prepare for moving to Australia!
We are your one-stop information centre on study, training and work opportunities in Australia.
Read more about our relocation services for Australia ...
If you are an working holiday maker, intern, skilled job seeker, international student looking for information on study and work opportunities (internships, sponsorships, work and travel programs, English language studies, university education, technical and vocational training opportunities, school studies) in Australia, this site is for you.
Increasing numbers of international students and travelers are choosing Australia as their study and work destination.
Life in Australia
Beginning a life in Australia - Settlement information in English and other languages for newly-arrived students and settlement information for working holiday makers, Au Pairs and interns.
Basic facts about Australia - Information on Australia, its history, government, law and social system.
Learning English -  English Programs - learning English and about Australia.
Translating & interpreting service - Interpreting service to help students communicate with English speakers.
Work & business - How and where to find work. Recognition of qualifications. Starting a business. Taxation and social security.
Health, housing & education
Health - How and where to get health care and health insurance.
Housing - Finding a home in Australia. Renting, buying or building a house.
Education - Education at all levels and childcare.
Youth - Cool links to what's on and plenty of useful stuff about life, study, entertainment and sporting activities.
Information for service providers and agencies - Partner Programs.
Potential students - Information for potential and newly-arrived students and their family.
Help for migrants - Agencies and organisations which can assist migrants and their sponsors.
Information on Australia: Career Australia, Study in Australia: Schools & University, Jobs Australia, Work Visa, Immigration Australia, Australia Travel
Checking...
Ouch! There was a server error.
Retry »
Sending message...
Get Free Assistance
Fill in the form below and we will be in touch soon
Australia one of the best places in the world to live, work and study.
Stay in Australia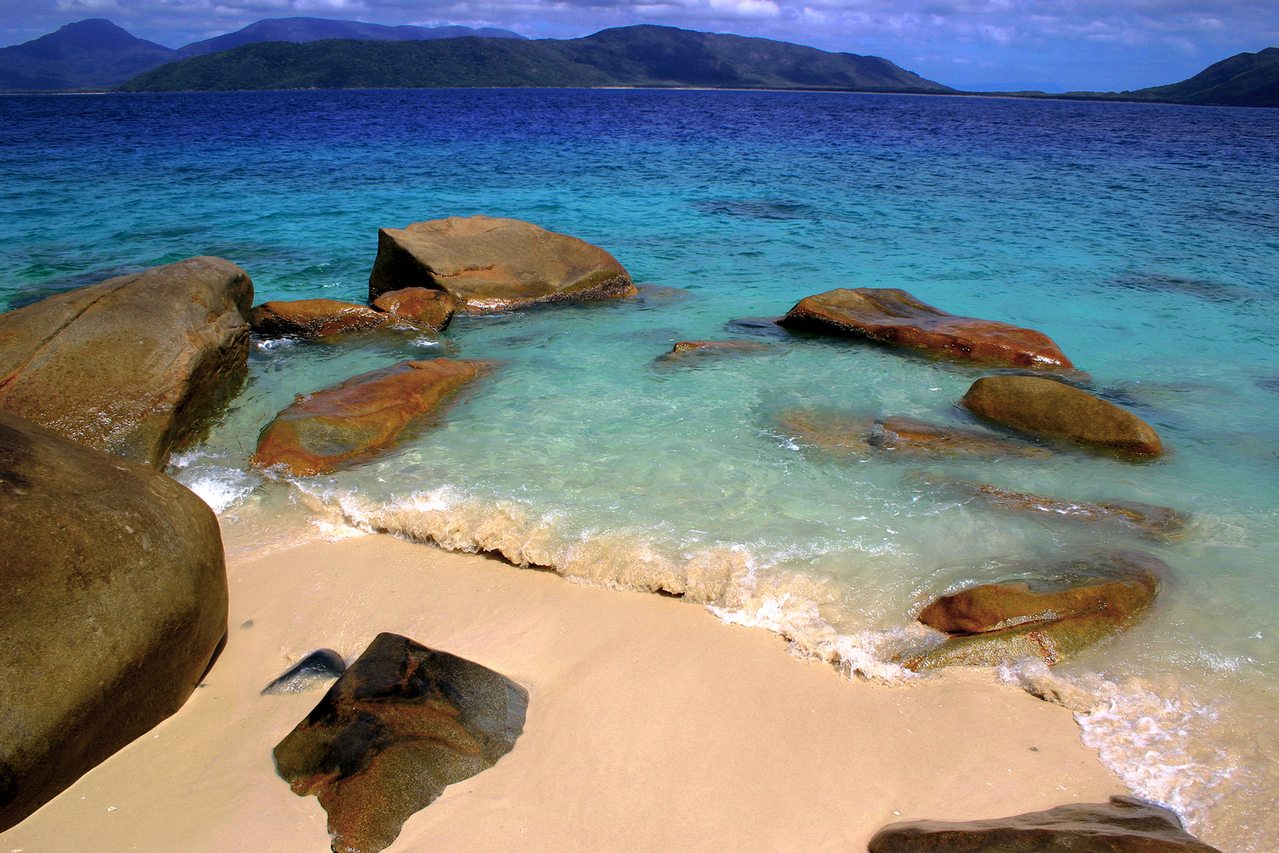 Get prepared for your stay in Australia and read our information on Australia. Go to Australia is a project with no bounds, a dream that became reality and caught the imagination of a passionate community of international travellers and students from around the world. Find out more about us!
Our Australia Experts will help you!
Please note, no matter what the purpose of your visit to Australia is (work, holiday, study, visiting relatives, etc), you must have passport and apply for a visa. You can do it at the Australian embassy or Consulate in your home country. Citizens of designated countries can also apply online for an e-visa or visit the Department of Immigration Multicultural and Indigenous Affairs website for visa information and the contact details for Australian embassies and consulates worldwide.
Before Arrival in Australia
You need a visa and flight ticket to get ready to head to Australia.
Receive a few hints to help you get ready.
What to pack for your travel to Australia
Receive a checklist to help you pack your backpack. You can also check the Australian Quarantine rules to learn what you can and cannot bring to Australia.
Receive a checklist for your backpack!
Arrival Survival
Get advice what to do when you arrive in Australia (customs, quarantine, accomodation, safety, tax, bank account, english courses, education and training, find a job...) and how to ensure stress-free first few days.
Receive a arrival survival
What to do in Australia
A checklist of he essential steps to take to prepare for your trip, including organising a bank account and mail forwarding.
Australian Continent
Australia – Like Family, Like a Continent
Australia takes you to the history of the earth itself. At the beginning all of the earth is one lump. You can imagine a lump of ice moving inside the womb of the waters. Or you can see all as a lump with some becoming waters as a result of heat from within the crust. It does not matter. What matters is that in the beginning all of the earth was one which over time became the many, one of which, as a continent, is Australia. But all this is like speeding through a story, which if it is life itself, one sees but little if at all, if one jets through.
So, let us move slowly through history to see how Australia comes to be where it is today. In the beginning all of the parts of this home planet were a floating lump in the midst of the waters of the sea. This floating lump is a supercontinent. It is called Pangaea.
The source of the name, Pangaea does not matter an iota. What matters is that in the beginning there was this parent continent – the supercontinent – called Pangaea. You don't need any science at all to come to the conclusion that all was one in the beginning. All you need is imagination in the service of intuition. But glory be, there is a scientific road to all this which is written as a footnote on the invitation from Australia.
From the parent supercontinent that reminds us of corals that asexually reproduce themselves – they are waiting for us aplenty in the famous Great Barrier Reef of Australia – the other continents of the world drift apart as does happen in a family when the children are mature enough to leave their parents.
The drift called Continental Drift, finds many continents flowing to some sections of the ocean as floating plates that became home within the home that is our planet. This is also like saying that in the beginning, human beings, the flora and the fauna, yes the land and the ocean, the lake and the pond, the birds and the elephants, the stone and the pebble, ebbs and flows, all these and more were living inside the same house, under the same roof which was called Pangaea.
Now, after Australia was delivered from the womb of the superparent, where does she go? Indeed she leaves with others to form the continent of Gondwana. The members of the Gondwana family from the superparant Pangaea are presented below:
In fact what we got from the parent supercontinent Pangaea was another supercontinent called Gondwana or Gondwanaland which was made up of Antarctica, South America, Africa, India and Australia. At this stage the area which later emerged as New Zealand lay between southeast Australia and west Antarctica, most of it under the sea.(http://www.doc.govt.nz/conservation/land-and-freshwater/land/geology/gondwana)
And when they go their own way, now mature enough to do so as happens in every family when they grow up, may this be in the human family or in the family of continents, these members of the Gondwana family become countries, one of them becomes a continent, that is Australia even as they continue to flow in one another and the other continents of the world and Nature through the oceans and the seas of waterlife, the forests and shrubs, the home of the kangaroos and the birds, all natural beauties, indeed through the fauna and the flora, inhabiting as it were and sharing as has to be, the natural living space as habitat and so flowing into one another through life in its various manifestations on this green grass, indeed, this beautiful planet of home.
With the foregoing, it's welcome to an immersion in the history of our planet, yes it's welcome again to Australia, a home to, amongst others, the Great Barrier Reef, one of the Seven Natural Wonders of the World.
Australia Fact
Australia Fact - Believe it or not
Australia was only the second country in the world to give women the right to vote
Australia's national anthem unti 1984 was 'God save the King/Queen
Australia Day commemorates the arrival of the first convict ships into Sydney
Australia is the driest, flattest and smallest continent in Australia
Australia is a country as well as a continent
Over 90% of the Australian continent is arid, dry and flat
The Australian Inland Taipan's venom is potent enough to kill over 100 people or 250,000 mice
Australia's deadly box jellyfish kill more people than stonefish, sharks and crocodiles combined
The funnelweb spider's venom kills people in less than 2 hours and humans have no immunity to it.
Australia as a country has been shaped by post WWII immigration.
The first humans arrived in Australia about 70,000 years ago from Indonesia
Tasmania's Aboriginal race is totally extinct
Australia's multicultural society has been shaped by post WWII immigration
Australia - General Information
Australia is home to so many natural wonders a place that could take years to explore and still you wouldn't beable to take it all in. With so many people from all over the world now calling our great land home, it is no wonder so many refer to Australia as 'The luckiest country in the world'. There is so much to see and so many opportunities to  make to most of. From its diverse landscapes, different cultures and breath taking scenery. It is definatley a stand out for travellers.
The largest and flattest continent in the world, is home to the largest coral reef the 'Great Barrier Reef' which is also the biggest tourist attraction. This isnt all Australia has to offer though. Australia has eight states including: Australian Capital Territory (ACT), New South Wales, Victoria, Queensland (Home of the Great Barrier Reef), Northern Territory, Western Australia, South Australia and Tasmania. Each state is as different as the people that live there.
The Australian Capital Territory or the ACT as the locals know it is the home of Australia's capital city 'Canberra'. This is where our national government is located, and is the most inland of all the Australian States with no coastal border. It is also the smallest of all our states. The ACT is home to the best snow seasons in Australia, quite a cold state but with great snow fall during the winter months.
New South Wales is the most populated of Australias states. Sydney is the capital city of NSW. Some of Australias greatest attractions live in NSW such as the Sydney Harbour Bridge, Bondi Beach and The Opera House. As well as being home to the biggest and best New Years Eve parties in Australia, visiting Sydney during New Years is an opportunity not to be missed with its specatacular fire works displayed which are televised though out Australia.
Queensland or the Sunshine State as it is also known, is the highlight of most peoples  Australian vacations. Home to the Great Barrier Reef on the North East side and all it has to offer. Visiting the Whitsunday Islands are a great way to have a close up  encounter with the reef. Brisbane is the capital of Queensland and is such a spectacular city. South of Brisbane before the New South Wales border is the Gold Coast home to all the theme parks Queensland has to offer as well as some of the best beaches. A great place for a family vacation.
Victoria is the second most southernest state of Australia. To the north is great snow fields and mountain ranges, south west is some of the best surf beaches in Australia and home to The Great Ocean Road which is a drive every visitor to Australia must do. South East of  Victoria is the Yarra Valley and some of the best vinyards Australia has to offer. Smack bang in the middle of all this is the states capital Melbourne, a beautifull vibrant city full of culture, history and so much to do. A trip to Australia means a trip to Melbourne.
Tasmania is the coldest and most Southern state in Australia. It is an island south of Victoria. Don't let the weather discourage you Tasmania is an amazingly beautifull place to visit, with beautifull beaches, mountain ranges, old towns full of history and some great brewarys ready for tours and tastings. Hobart is the capital of Tasmania first settled in 1772 this town is full of History.
South Australia, home to the Great Australian Bite, Kangaroo Island, The Barossa Valley, it's capital city Adelaide and who couldn't forget Coober Pedy an opal mining town in the middle of the dessert where people live under the ground as it can be to hot most of the year to live in a home above ground. Certainly a place to visit for it's unique places and beautifull sights. South Australia has some of the best fishing in the whole of Australia, with Kangaroo Island offering some of the biggest crabs you can catch, the Murray River runs through South Australia home of the prestigous Murray Codd and the Southern Ocean.
Western Australia is the largest state in Australia also known as the Golden State as it was one of the largest areas hit during the Gold Mining rush. Perth is the capital city of Western Australia a beautifull town located on the edge of the Swan River. With some of the best  weather in Australia and some of the best beaches west and south of the state. Western Australia is home to some of the most diverse landscape in Australia, with forests, mountain ranges, coral reefs and dessert there is something here to suit everyone.
The Northern Territory is our most northern state. The home of Darwin (Capital City), Uluru and Alice Springs, Northern Territory is a beautifull and magical place to explore. Offering the most information on Indigenous Australians, there is so much to learn about their culture and history and their ways of  life. Visit the Crocodile Parks in Darwin or go swimming with the largest croc on offer (You will be safely in a cage of course) for those a bit more daring. Or you can try crocodile cuisine at many of the local Crocodile Farms.
There is so much to see in Australia, you will need a lifetime to explore it.
Australia is located in the southern hemisphere and comprises the mainland also known as the Australian continent (World's smallest), the Islands of Tasmania and numerous smaller Islands in the Indian Ocean and Pacific Ocean. Australia, according to World Economic Index figures is a, Prosperous Developed Country. Australian Cities are ranked among the world's highest in terms cultural diversity and quality life and so are the education standards in the country.
The Country has achieved a literacy level of 99% since education was made compulsory in 1870.It is well to note Australia is the flattest continent with the oldest and least fertile soils plus it is the driest inhabited continent on our planet, yet it has turned out to be such an attractive destination for those seeking higher education. Away from the desirable likeable Cities, most of Australia is desert or semi-arid land, areas which today are commonly known as the Australian Outback.
AUSTRALIA: Paradise of Natural Beauty
By Lere Shakunle
Welcome to Australia, the paradise of natural attractions that magnetize the beholder to a standstill in wonderment. Welcome to Nature's lullaby that cuddles the human imagination, indulges human curiosity to ask questions and make wonders in her own image.
The infinite peace of the rolling waves, the sleeping pose of pagoda of the vegetation and its kind of variety concentrated in a place that you never can find anywhere, exquisite birds and animals that liberate the imagination from cocoon and throws it into the embrace of the infinite, its natural habitat, in which everything is possible, all of these and more await the visitor as masters of ceremony to celebrate Nature's diversity at its most strange and sublime. Yes, Nature is generous in the superlative with variety in land, sea, sky, people, forest, yes, in everything natural in Australia.
Everything about Australia's natural attractions of lakes and seas, coral reefs and sands, rare birds and strange animals, whales and their acrobatic stunts and cool shows, beaches and their glittering waters and of course more as we shall get to know soon, reduces to puniness the human inventions in science, products of reductionism that emasculates  Nature and ends up with the durable, the breakable, the ephemeral. Here Nature shows  the long way which the human creativity still needs to go as far as reaching close even if not attaining her creative and artistic feat is concerned. Here  is good news in the halo of straight talk, hard facts that touch with poignancy the grimness of the human condition.
For let's face it, what can you compare with the sand dunes that bring forth luxuriant forest? Pray, what among the products of the reductionism of science and its technology can you compare with the peace you feel as the sands welcome your feet and respect your footsteps by leaving them there as you move ahead in, where is that now? Wait! Australia gives the answer as we move ahead.
It is the nature of facts that they are hard and the condition of Truth that it is bitter. But where we allow one or the other to speak we would say that compared with the clip-clap of the lips of the city that never go on holiday, the quietude of the Muse of Australian beaches is a nest to the soul in search of nirvana.  There is nothing  to compare with natural beauty in its raw purity, its innocence, indeed in its flow of feelings so inviting - the allure in a birthday gown – that it entraps to a standstill, enchants into wonder. Nature expresses her feelings through the undulating landscape, the ebb and flow of the tides forever engaged in the hide of withdrawing and seek of folding and spreading, rising and falling and splashing gleefully, yes joyfully as the music of the waves rent the air, reaching beyond the beech and making for the city gallantly.
That's Australia where Nature invests her resources of radiance, the radiance of the prince and the queen as they stroll hand in hand, the special guests of the beech, wondering why all this could be given to them, to us, to you, these infinite landscape of natural attractions, this Australia, a continent, a country and an island. It's all peculiar, as no other place in the world shares these qualities. A basket of Nature's trademarks in grandeur and spledour, this Australia.
GETTING TO KNOW AUSTRALIA
One of the most fascinating things about Australia is its aboriginal culture and Animals in Australia. It is a rarity in any part of the world since indigenous cultures are under a serious threat following the changes that humanity continues to experience as a result of globalization and urbanization.
The aboriginal culture is so central to the life of the Australian people because it is also one of the major tourist attractions in virtually almost all parts of Australia. This underscores a very important point about the significance that countries attach to the preservation of their cultures. Every year, thousands of people from across the world travel to Australia to explore the culture of the aboriginal people.
This has placed Australia in a unique position as one of the few countries who command respectable revenue generation from international and domestic tourism. Australia also has other tourist attraction sites such as the Australian Outback, golden beaches, operas, dining spots and museums.
One can also go for exciting desert tours in the beautiful landscapes that dot the country. One of the most important factors that have fuelled the success of the tourism industry in Australia is its stable political system; a democratically elected government is in place in Australia and unlike other governments. Australia has effective political machinery that ensures that her economic interests are not threatened as a result of political upheavals.
Closely related to this is the fact that Australia is a key ally of the United States, an economic giant. This has led to favorable balance of trade. Suffice to say that Australia is a melting pot of cultures. Australian cities like Brisbane have been hosting various cultural and artistic festivals that attract participants from all over the world. This has led to massive campaigns by the Australian government towards cultural tourism.
An aspect such as the cultural elements of the aboriginal people is one such initiative that has awakened the realization that indigenous culture is a central aspect of domestic and international tourism. Indeed; Australia is one of the countries that has successfully mainstreamed culture in her economic development focus.
The world's largest island and smallest continent, Australia's diverse land is a welcoming invite to international tourists from around the world. Snow capped mountains, tropical rainforests, outback deserts, white sand beaches and the history of the Australian Aboriginal people ensure that any type of traveler will be enchanted by the variety this country has to offer.
226 languages are spoken in Australia, with over 20 percent of the population being foreign born, embracing the multicultural society Australia offers. More than 80 percent of Australians live by the coast, linked by over 10,000 beaches, more than any other country.
Australia's highest mountain Mt Kosciuszko stands at 2,228 metres above sea level is a popular trek for any level. It is the land in which Aborigninal people, believed to be the world's oldest civilization, have resided for over 50,000 years.
East of Australia in Queensland is where the world's largest oyster, with a weight of up to 3 kilograms lives. Australia's icon, the kangaroo, resides across the land at a growing population of an estimated 40 million.
Because of it's diverse climates, Australia is boasts a tropical north and a temperate south, ensuring a variety of choices for any traveler.
Valentina C.
Stay for Free in Australia!
If you want to experience another country for free then you can do it now! Sign your name up to be an Au Pair for your chance to stay in Australia for FREE!
Australia is one of the world's most stable democracies with one of the lowest crime rates in the developed world
Australia is also a sunny, bright, young country with over 100 different ethnic groups who speak approximately 200 languages, yet is home to the planet?s oldest continuous culture that has been in existence for roughly 50 000 years. 90% of Australians live within 50km of the coast and has large cosmopolitan cities that are the equal of any city in Europe.
Australia is twice the size of Europe and has 50 000km?s of coastline and 10 000 beaches just waiting to be explored by young adventurers from Europe. Australia is a wonderful country to visit and the opportunities for adventure and personal development are endless. Australia is a constitutional monarchy with a population of (approx.) 22 million people who call this country home.
While 40% of Australian citizens were born overseas and have made their way to Australia over the last 70 years. Australia is an international leader in the supply of raw materials like minerals, beef, and sheep, while having a large and diversified tourist industry, film industry, and arts and cultural industry.  Australia has produced Nobel Prize winners, Olympic champions, sporting heroes, Oscar winning actors, directors, and technicians. While Australian people are generally viewed positively around the world by the people they come into contact with.
And you can experience what is best about Australia by becoming an Au Pair.
Australia Information
Australia, the land down under is a new country as compared to many countries around the world. It was initially inhabited by people from South East Asia who are thought to have come here during the last ice age, i.e, at least 50,000 years ago.
These initial inhabitants, the Aboriginal people, lived in Australia as hunters and gatherers. The aboriginals were spread around Australia in over 300 clans and spoke as many as 250 different languages.
European explorers visited the coast of Australia (then called New Holland) in the 17th Century. However, in 1770, Captain James Cook visited the east coast of Australia and claimed it for Briton. Following that, the first European settlement came in the late 18th century. Half of the settlement was full of convicts sent to Australia as a result of penal transportation.
Though the penal transportation brought the initial groups of people to Australia, the country was later flooded by migrants from European and Middle Eastern countries. These migrants were attracted by the industrial phase that Australia was going through. Migration was also helped by the Gold Rush when it was found that few cities in Australia are naturally rich in the shining stone.
Though the gold rush ended in the late 19th century, Australia has continued to grow with the help of migrants from around the world who have imposed upon Australia a true meaning of multiculturalism. Currently, you will find people from every possible background living in Australia and calling it home.
Geographically, Australia is very unique. Being 50 percent larger than Europe, it is the sixth largest country in the world. The big size and low population has also given Australia the lowest population density in the world with only 2 people per square kilometre. There are numerous towns in country Australia that have a population of less than 5000.
Australia governs the entire continent and its outlying islands. That is another unique feature as compared to other countries in the world.
Australia is a beach paradise with coastline stretching around 50,000 kms. With major population density near the coastal areas, no wonder Australians love to have fun with water.
Australia is divided into 6 states and 2 territories: New South Wales, Victoria, Tasmania, Queensland, Western Australia, South Australia, Northern Territory and the Australian Capital Territory. Each state and territory offers tourists many unique attractions.
Australia Blog, Australian Experiences
Nature's Pictorial Beauty and Fun-Filled Life of the People have made Australia a Top Spot for Artists
Commonwealth of Australia is the fifth largest country in the world that comprises of Australia mainland, Tasmania, and small islands. Varied topography, flora, fauna, and cultural setup have made the country a hot spot for photographers, photo-journalists, and videographers.
Landscape
Australia has sub-tropical rain forests, arid desert lands, Australian Antarctic region, immensely long coastal belt with monoliths, and mountain ranges. Australian waters are noted for the Great Barrier Reef where thousands of marine species thrive among the crevices of the coral reefs. Colorful and undulating, underwater sea divers, some with a passion for underwater photography frequently visit this area.
Just drive down the Stuart Highway into the Outback region of Australia, and you can see a separate geographical set up, arid bush lands, and sandy area. On the other hand, rain forests host species of marsupials, platypus, and near extinct species. There are evergreen lush green trees and Eucalyptus in the rainforests while shrub lands and grasslands between the coast and the mountains in Australia. You may find wattles in the semi arid region.  
In Western Australia, monoliths are common. From tropical climatic conditions in the gulf region to temperate climate of Tasmania and arid atmosphere in Great Victoria Desert, Australia has varied temperature zones that have given rise to different types of species.
Wildlife
Wild flowers, colorful fungi, and ferns deck up the temperate mountains and rain forests in Australia. Kangaroo, wombat, wallaby, and koala are some of the marsupials which are found only in this part of the world. While many are extinct or near extinct, there are some which are thriving well in the wild in reserve forests, parks, and untamed forests. Take a canopy drive to check out the dense flora in the forests and fauna thriving in the area. The Australian government has taken steps to ensure ecological balance in the country and sustainable development of the resources.
Life in the Cities
Most people live along the coast where top cities have come up. Sydney is the harbor city that is noted for its boutiques, bars, cuisine delicacies, and beaches. Melbourne, Adelaide, and Brisbane are populated with young families and students. Popular festivities are celebrated by the people from time to time. From Darwin, Canberra, and chilly Hobart, the cities show prosperity of the people living the region. Culturally friendly and hardworking, the inhabitants readily accept foreigners or immigrants. There are world class universities and colleges located in Australia. No wonder, a lot of revenue comes from the academic sector.
The countryside has agricultural land, farmlands, and wineries. Wwoofing is a common way for foreigners to work and travel in the countryside. If you are little daring, you can even join the Jackaroo or Jillaroo schools in Outback ranches to learn how to ride or break a horse.
While traveling, studying, working or residing in Australia, it is possible to narrate the life in the country. If you are savvy with your camera your pictures can easily say a thousand words at one go.
Australia, a mystic and magnetic travellers paradise
Australia is lush tropical rain-forests, crisp, white snowfields; burnt orange deserts, green- purple mountain ranges, rainbow coloured great barrier reefs; emerald- green pristine beaches surrounded by natural blond sand dunes.
Australia is their people, their culture and their history. A multi- cultural, and cosmopolitan mix of nature and business, hustling, bustling market places, that are open all hours, talented artisan enclaves, and historical sites all combine to make Australia what it is today.
Tours range according to personal taste, there's the action Jackson type, diving, caving, parachuting, skydiving, and for dare devils in need of a real challenge bungee jumping.
The australian solo discovery journey, boasts yoga, mediation, oesteopathy and herbalists, swamis, gurus, massage, surfing, sailing, bush walking, and more meditation perhaps.
The romantic honeymooner, imagine sailing together on pristine still lakes, and riding the crest of waves on the blue-green seas aboard luxury yachts; while eating delicacy platters and supping on a beverage of your choice -with or without the chef and captain,you choose: Or you can select any one of a number of cruise companies with packages designed to suit your budget.
There is  the bucking bronco type holiday; a trail riding and camping adventure, select  a mount of your choice,be it donkey, horse, or camel, a tour guide and a  travel route, and let your mystery journey begin.
Green Tours down under is echo tourism at its finest. Tour through world hertitage listed areas; visit delicate echo systems supporting marine life, the great barrier reef; the  bat caves and dugong enclaves in far north queensland, tasmanian devils in the tarkine forest and  platypus at hastings caves, Tasmania, and view spectacular protected crocidiles in the northern territory, or be mesmerised and spellbound by boarding a whale watching tour and sighting whales swimming and playing in their natural habitat at Coffs Harbour or Hervey Bay.
Australia is a renowned safe haven that is a mecca to tens of thousands of travellers hailing from all corners of the globe each and every year.
The legenday aussie mateship forged during World War 11 eptimosises the modern day Australian who'll share half their last buck with you, and almost anything else we hear.
So whether you are travelling on a stretched stroestring budget or are a well heeled toff, Australia has the ideal holiday package for you!!
Visit Australia soon!
Australia: The Unique Experience
Australia is a place that has to be seen and experienced to be believed, full of striking contrasts – not only in a geographical and physical sense, but cultural too. Aborigines first populated this land about 40,000 years ago, before the more recent colonial settlement. Today, Australia is a dynamic, multicultural society which still retains most of the beauty of its vast landscapes and unique flora and fauna, and attracts visitors of all types, from holiday-makers, students, work, business and pleasure.
Australia is about the same size in area as the United States (excluding Alaska); however, with a population of just under 22 million inhabitants it is the most sparsely populated continent after Antarctica. Known for being a land of adventure and amazing scenery, Australia certainly doesn't disappoint: sun, sea, sandy white beaches, grand parks and forests, raw mountains and plains, are just some of the views visitors will encounter.
The country is the driest inhabited continent on earth but interestingly has a climate ranging from mild and temperate to tropical. As expected, each state and territory has its own noteworthy attractions. Western Australia features the dramatic Kimberleys and the Goldfields, rich in mining and settler history, alongside marine playgrounds like Ningaloo Reef and resort destinations like Rottnest Island and Monkey Mia. Across the Nullabor, South Australia boasts some spectacular vineyards and church architecture (Adelaide), whilst New South Wales has the Snowy Mountains (also known as the Australian Alps; an area which remarkably receives more snow than Switzerland and is thus a very popular destination for skiers and tourists). Sydney, its capital and the largest city in Australia, is of course home to such internationally recognised landmarks as the Sydney Opera House and Harbour Bridge.
Like WA, the State of Victoria is rich in history from the pioneering Gold Rush days, and visitors can get a glimpse of this past at small/heritage towns like Ballarat/Sovereign Hill, and Inglewood. The town of Beechworth is also not to be missed; not only is it considered the premiere preserved mining town in Victoria, it is also home to the cell and courthouse where Ned Kelly – Australia's infamous bushranger and national icon – and his mother, were held and tried.
Tasmania is Australia's southern island state, located across the Bass Strait. Affectionately known as the 'Apple Isle,' Tasmania is indeed home to a thriving apple producing industry. The island consists of large expanses of wilderness and steep mountains in the south and west coasts, as well as rolling hills, parks and apple and pear orchards plus numerous World Heritage Sites.
Back on the mainland. Queensland is very much a holiday maker's dream; the Great Barrier Reef and the Gold Coast, with its holiday resorts and beaches, make it ideal for those wanting to soak up the sun as well as view one of Australia's most breathtaking natural ecosystems.
The Northern Territory is captivating in its often unblemished presentation of Australia's indigenous history via iconic natural landmarks like Uluru, or Ayers Rock, and the rare species of animals which dwell in the famous Kakadu National Park, which contains examples also of ancient aboriginal rock art. 4WD and road enthusiasts will find driving Alice Springs, Darwin and the great unknown in-between to be a truly memorable experience.
In terms of resources, Australia is a strong producer of gold, coal, natural gas and petroleum, copper and uranium, amongst other minerals, and its major cities – particularly Sydney and Melbourne on the east coast, and Perth on the west – are considered world centres of business, finance and education, which is why the country continues to attract foreign investment as well as steady numbers of overseas students and skilled job seekers.
Unique because of its differences, Australia is an inviting place to live, to visit, to study and to work in, and a destination that always rewards the adventurous spirit.
By: Leo Toh
Australia's living standard
With a standard of living rated among the highest in the world and a comparatively lower cost of living to the rest of the western world is among one of the factors which make Australia one of the best places in the world to live and study. Australia is also a multicultural society consisting of more than 200 nationalities with a reputation of being friendly and easy going. Several Australian cities was also ranked in the top 40 by the Mercer Human Resource Consulting 2008 as the most liveable cities in the world.
With Australia's first rate education costing less than similar education programs in the UK or US resulting in an education with a significant saving. Students are also spoiled for choice when it comes to attending cultural festivals, concerts and museums, major sporting events.
Australia seem to be well established as a highly attractive place for students to develop their academic and personal skills for years to come.
Australian Export
INTERNATIONAL VISITOR SPENDING
International visitor consumption includes all expenditure on goods and services within Australia and this accounted for $12.8 billion or 22% of total tourism consumption in 1997-98.
Long distance passenger transportation and accommodation services contributed 43% of tourism consumption.
If the value of shopping is added to long distance passenger transportation and accommodation services they account for over half (58.5%) of international tourism consumption.
International students
Australia warmly welcomes international students who choose to study at its universities, schools and colleges. Australia offers you a quality education and positive graduate outcomes.