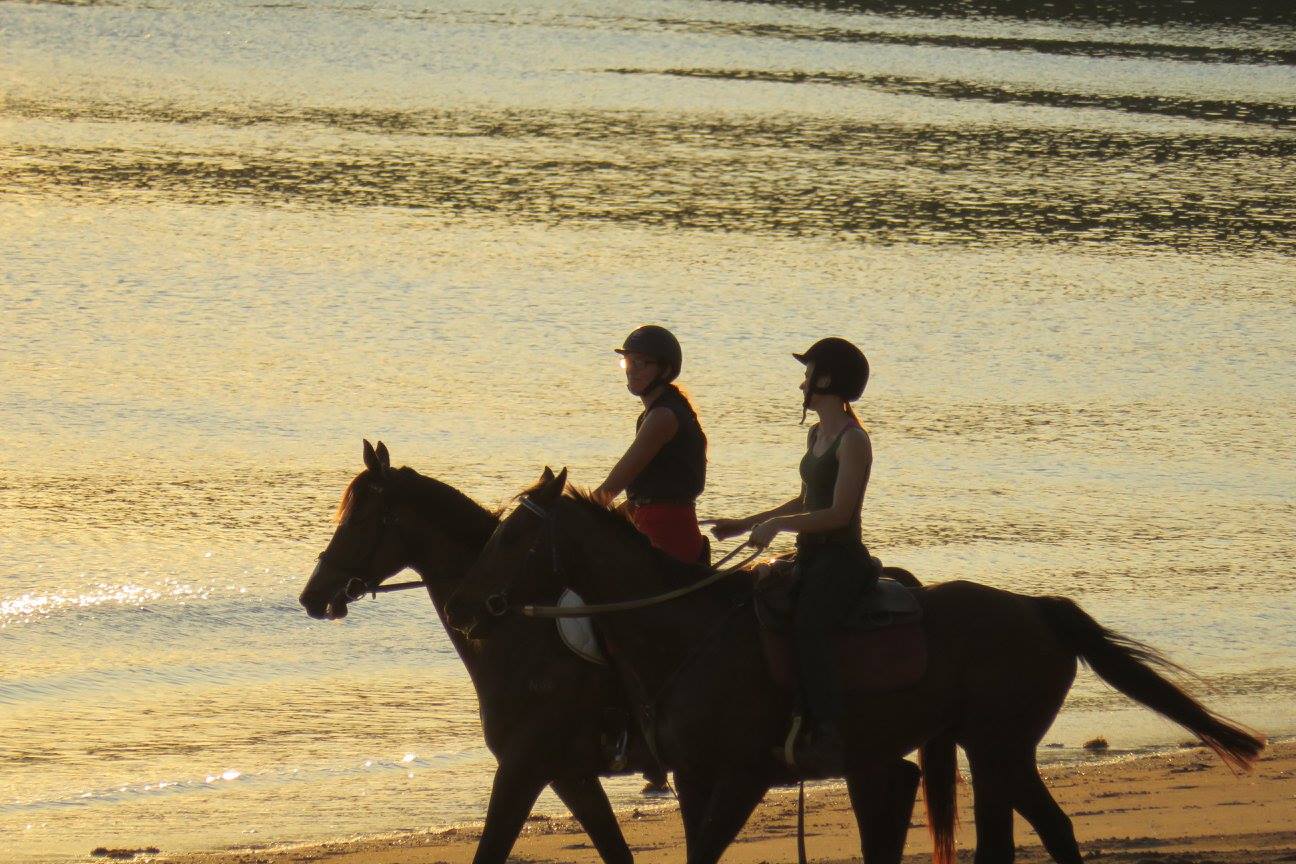 Farmstay Australia - Farmstay in Australia - Farm and Station Stay in Australia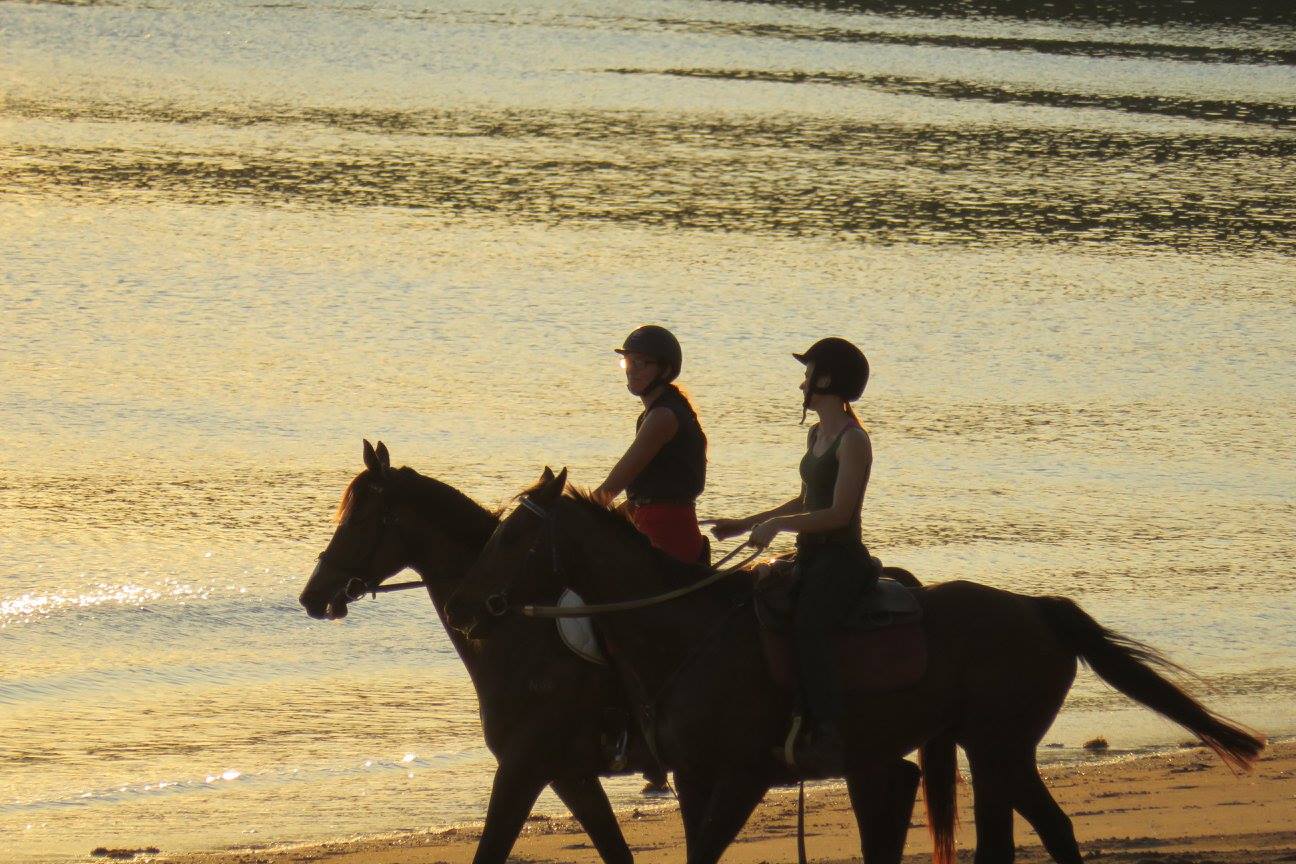 Farmstay Australia
The Ultimate Outback Experience
A 5,000 acre property located in outback New South Wales, Australia. It offers eager workers the opportunity to learn how an outback farm in Australia is run.
Our family has operated the farm throughout four generations (since 1914) and now the farm is in the hands of our son Tim. Tim is a man who has grown up on a horse stud and cattle stud, has been breaking in horses since he was 17, spent time breaking in and training horses for a living and has been studying Parelli Natural Horsemanship for five years. He is a talented farmer who has happily opened his home to the public and is willing to share his knowledge and experiences by providing a five day training program.   
During the five day Aussie Cowboy or Cowgirl (better known in Australia as a Jackaroo or Jillaroo) program, , students will master the task of learning to ride a horse, mustering both cattle and sheep (rounding up and moving livestock), calf wrestling, roping and lassoing as well as natural horsemanship (learning how to calmly communicate and bond with a horse), whip cracking, sheep shearing and work dog training (teaching the dog to work quickly, efficiently and to behave when herding or handling stock).
Students will also learn about the upkeep requited to keep a farm running smoothly. This involves horse shoeing (removing and replacing the shoes on a horse), fencing and yard building and because students will be spending time in the outback Timothy and his staff provide essential bush survival and local bush tucker lessons on the very first day (these lessons may include how to treat a spider or snake bite, learning which plants or berries are edible and which are poisonous as well as how to survive in the Australian bush should a student find themselves stranded).   
The school itinerary is jam-packed with things to see and learn even allowing time for those who are keen to be present at the slaughtering of a sheep then learning how to butcher it the following day. Students can all rest assured that the program isn't all hard work. The itinerary also allows time for picnics by the creek, games on horseback, a lassoing competition and, in the warmer months, a swim with the horses in a swimming hole.   
The school runs at different dates throughout the year (visit the website for available school dates) and once the course is completed Timothy has many farming contacts in which he can call upon to help interested students find employment. Timothy will also provide references for those who want to continue their work as a cowboy/cowgirl.   
So, whether it's to discover what life is like on a working outback farm or whether it's to enhance employment opportunities taking on the challenge of the Jackaroo/Jillaroo program is definitely an experience of a lifetime!   
Application
For further information and to register interest please contact our staff.
Guidelines on WWOOFING
Ownership of the WWOOF Book is exclusive to the member whose name is on the front cover and is not transferable. You will be required to present this book along with other requested ID when arriving at each participating host site.
However, if you are not a registered member of WWOOF and still wish to attend a host property, notify the prospective host by phone or writing ahead of time so that he/she can arrange for you to join WWOOF upon arrival, so that you are fully entitled to stay and participate in the program.
Be courteous
Phone your hosts between 8.00am and 9.00am or between 6.00pm and 8.00pm (their time – please take into account varying international and interstate time zones, where applicable!) for best chance of catching them. Do not ring after 9.00pm unless otherwise specified in the host/s entry. If leaving a phone message, please speak audibly and clearly.
To avoid disappointment, always book ahead! Some WWOOF properties are particularly popular at certain times of year. Once booking is confirmed, please turn up; and if for whatever reason you cannot, be courteous and inform your hosts straightaway.
Again, preparation is the key. Do not expect the host to be able to drop everything they're doing to pick you up at a moment's notice! Some hosts live in relatively remote areas and prior notice is the best way to allow for the 80+ kilometres travel distance to the nearest pick-up point.
(Minimum) commitment
The minimum stay expected of all WWOOFers is a two (2) night stay; longer periods are welcomed and to be negotiated between guest and host. However, if you feel the host has misrepresented aspects of what they have to offer as featured in the WWOOF Book, or if circumstances take a turn for the worse, you are asked to contact us directly via phone, e-mail or fax. Visitors may use their discretion and leave if necessary.
In the interest of getting the most from your WWOOFing experience we recommend a short visit at first, to ascertain how well you and your host can relate, with the potential to extend the commitment if mutually desired.
Mutual exchange
To fully engage with the WWOOF program, you will be expected to exchange
about 4-6 hours of your time and effort per day in return for the gracious accommodation, meals and facilities of your host. This arrangement can be flexible and participants are asked to check with prospective hosts before arriving, to discuss any queries or concerns regarding what is expected of both parties regarding work and stay.
Flexibility and cooperation
In the true spirit of the WWOOF program, please look to contributing your labour and assistance as a friendly and practical way of returning the favour for your host's lodging, food and hospitality.
What sort of work?
So now that you know to expect between 4-6 hours per day of work, what sort, you ask? The answer is that it can vary depending on the host's property type, but might include gardening, planting trees, weeding, feeding animals and environmental works. Be assured the work is as varied as the farms themselves (though there are alternative sites that offer different challenges).
Special conditions
Under no circumstances should hosts expose or involve volunteers in the use of chemicals or other hazardous material.
Under some circumstances – for instance, when you intend on visiting a host involved in camp or school programs – additional identification, namely a Police check/clearance, is required. Individuals visiting from overseas should organise this prior to leaving your home country.
Be water wise!
Most farming type properties rely on rainwater tanks for water supplies; please be considerate and consume only what you need – Australia is a dry nation and every drop is precious!
Shared facilities are for everyone so do not take from the refrigerator or make excessive use of the telephone or E-mail facilities without permission.
Food and meal times are a shared experience; however, if you are on a special diet, please plan ahead to accommodate your own needs.
Alcohol and drugs are prohibited and should remain at home. If you wish to bring children and/or pets on your adventure, you must consult with your host and receive approval ahead of time.
Potential participants in the WWOOF program should be aware of the physical nature of most tasks, and thus have a certain level of physical fitness, stamina and mental health and commonsense to meet the demands of the farm stay and work obligations.
If in doubt please contact WWOOF to discuss the matter and, if necessary, consult your GP or  Medical Practitioner for further advice.
Getting equipped
Be practical, be assured. Taking a sleeping bag with you is a good start – even though beds and mattresses are commonly offered by your WWOOF hosts, there's nothing like having your own little cocoon, just in case (plus there's the possibility you wish to camp outdoors!).
A torch, protective clothing such as boots and gloves, hat and sunglasses all make good sense considering the outdoor activities and conditions you are likely to face.
Work can be of most any variety, whether in the house, in the garden or in the great outdoors on the farm itself. The Australian sun and UV rays can be unforgiving, as can pesky bites and stings or twisted ankles and cuts you might receive during the course of your farm stay, so stay alert.
The number one tip for all WWOOFers set for adventure? Be respectful, have fun and come prepared!