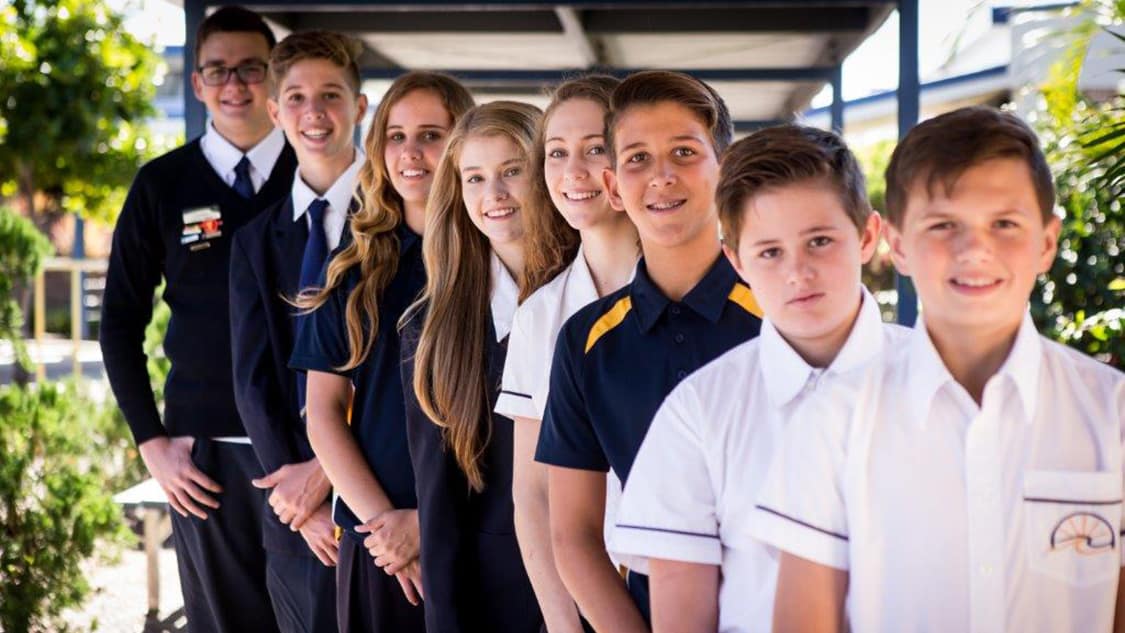 Narrogin Senior High School
Narrogin Senior High School Information
The ethos of Narrogin Senior High School reflects its rural location. Country values are held in high regard; an emphasis on the family, a focus on community, a spirit of self-reliance, a valuing of tradition and a determination to progress.
LOCATION
Narrogin Senior High School is situated in the heart of Western Australia's richest agricultural area about two hours' drive, 193 km, south-west of Perth. The school has pride of place in the town and has been built on the highest point in the district. On one side are extensive views over the town and on the other the clean, wide-open spaces of the farmlands.
The town has a regional hospital and good medical services. Its community services include a library, art gallery and theatre. It has excellent recreational facilities that include a heated swimming pool, gymnasium, courts for basketball, netball and squash and a world class synthetic hockey surface. The town is well serviced by supermarkets and a number of variety stores.
DESCRIPTION
Narrogin Senior High School welcomes international students. The school regularly hosts groups of students who visit for intensive English language programs and exchange students from all over the world. It is also a venue for many international sporting teams.
provided for and encouraged both in their personal and social development and in their educational endeavours.
Full board, which includes all meals, cleaning, laundry, bedding and connections to public transport, is available at approximately $9,350 per annum. Accommodation is available during school terms; however, the college is able to provide  upplementary accommodation during holidays and closed weekends.
to further education at technical or business institutions enrolling in many different courses in different locations. Students from Narrogin Senior High have gone on to
achieve distinction as Olympic representatives, international airline pilots,  eurologists, doctors and other medical practitioners, engineers with major  companies, university lecturers, officers in the armed services, sporting identities, teachers, accountants and business people.
LANGUAGES TAUGHT
French and Indonesian (Years 8-10)
A number of students pursue studies in languages such as Japanese through the School of Isolated and Distance Education.
SPECIAL PROGRAMS
These programs are available to international fee paying students. Interested students should contact the school for information about application procedures.
Sporting Academies in Hockey, Netball and Cricket (Years 8- 12) are DET-endorsed and provide selected talented students with specialist training.
Academic Extension and Science Enrichment programs (Years 8-10) are provided to selected students based on their ability and interest.
Desktop Publishing (Years 11-12) is a high level course open to interested students and focuses on skill and creative development consistent with commercial production standards.
ENGLISH AS A SECOND LANGUAGE
Groups of international students visit Narrogin Senior High School to take advantage of its intensive English short courses. The school also provides individual, small group or in-class support to students from non-English speaking
backgrounds throughout the year.
STUDENT SUPPORT SERVICES
A highly integrated pastoral care system maximises support for students living away from home. Year leaders, supervisors, a chaplain, psychologist, nurse and other staff meet regularly to ensure that student needs are being catered to.
The school has developed an array of activities and programs to enable students to become quickly integrated into school life, and to achieve their academic optimum. These programs range from wilderness programs to examination preparation courses, from school socials to special course review activities, from individual counselling to lectures on post school options.
 Application