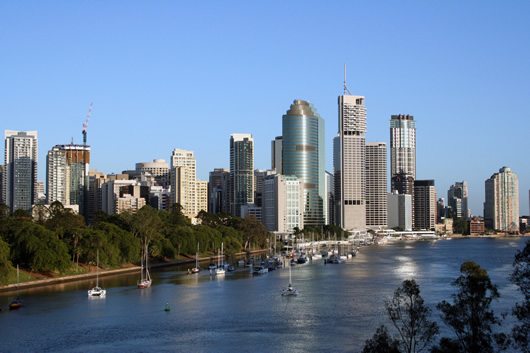 Overview
More than 40.000 students each year choose Northern Melbourne Institute of TAFE (NMIT) for their studies, making it the largest supplier for education and vocational training in the northern suburbs of Melbourne. Such a number calls for an equally impressive staff and sure enough Northern Melbourne Institute of TAFE fails to disappoint. More than 1.200 full- and part-time employees ensure the high quality of the education at NMIT. The Institute was formed in 1988 when three existing colleges joined forces. Today the students are spread over a total of six campuses.
Location
The TAFE is situated in the northern part of Melbourne. This location makes all the comforts of the metropolitan area easily accessible. The bustling nightlife of the city, with spots like St. Kilda, affordable cuisine in Chinatown, spectacular museums and excellent shopping can be reached using the public transport system. Close to the main campus Preston Market offers affordable and healthy food as well as some decent shopping.
On the other hand there are always quite get-aways, should the busyness of the city become to tiring.
While it rarely gets too hot during summers, wintertime in Victoria can be rather cold, with ample rainfall.
Campuses
Northern Melbourne Institute of TAFE can boast the following five city campuses in the northern suburbs
Preston
Collingwood
Epping
Fairfield
Greensborough
Heidelberg
A country campus is located in the town of
Preston Campus could be called the heart of the Institute. Administration and management can be found here. In addition to that the campus features a licensed restaurant and bistro, as well as usual conveniences like computer access, study rooms and a comprehensive library. Collingwood with its rich history of more than a century of education, today houses modern facilities in historic buildings.
Students
No less than 40.000 students from Australia and the rest of the world are enlisted at Northern Melbourne Institute of TAFE.
Main Program Areas
Students at NMIT can pick their favourite subject from a huge variety of courses. The Main Program Areas on offer are:
 Aged Care
 Agriculture
 Animal Studies
 Arts
 Assessment & Workplace Training
 Building & Construction
 Beauty
 Business
 Child Studies
 Commerce
 Community Studies
 Computer Systems
 Conservation & Land Management
 Cookery
 Design Drafting
 Electronics & Electrical Technology
 Employment Services
 Engineering
 ESL
 Floristry
 Frontline Management
 Government
 Hairdressing
 Horticulture
 Hospitality
 Human Resources
 IT
 Jewellery
 Koorie Studies
 Legal Practice
 Liberal Arts
 Locksmithing
 Management
 Manufacturing Engineering
 Marketing
 Massage
 Multimedia
 Music Business
 Music Performance
 OQP (Overseas Qualified Professionals)
 Performing Arts
 Photography
 Plumbing
 Professional Writing
 Renewable Energy
 Retail
 Science
 Sound Production
 Special Learning Needs
 Sport Development
 Television & Video Production
 Tourism
 Visual Arts
 Viticulture, Beer, Wine & Olives
Entry Requirements
These may vary from course to course. In general, it is necessary to provide a school education that is the equivalent to the Australian years 10-12 with passes in English. Furthermore, enrolment at TAFEs in Victoria requires a minimum level of English language skills (equivalent of IELTS academic version min. of 5.5).
Student Activities
With its proximity to the Melbourne CBD the possibilities are sheer endless. Any number of shops, from major chain-stores to small specialty businesses can be found in the city and surroundings. The music-scene is very much alive and anyone will be hard pressed to find an evening without some live-tunes nearby. (Not only) on the weekend an abundance of nightclubs demand the dancing shoes. Acclaimed museums and galleries throughout the city cater for the cultural appetite. St. Kilda lures with some real "city-beach-life" and numerous shops, cafes and great restaurants.
Away from the bright city lights the Melbourne area has some great landscapes for the nature lover and a large number of National Parks can be accessed within close range.
Application
Sounds like your place to be? The friendly people at AA education will be more than happy to provide information and assist you on your way to Northern Melbourne Institute of TAFE. Just email us to receive the application form and help with the usual administrative hurdles.