As an international student, living independently for the first time can be challenging. Trying to balance your studies as well as attending to your financial needs can be overwhelming. However, if you do enough research and planning beforehand, you might just be able to avoid getting into this financial stress!
We all know that being a student with limited finance can sometimes be challenging. However, with a little inventiveness, you can save significant money!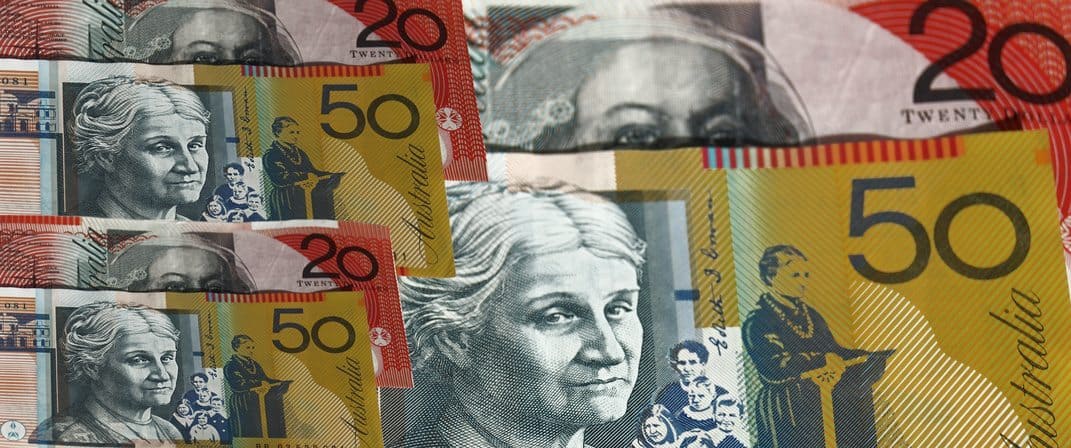 Tips to help you save money as an international student in Australia
Living and studying in Australia can be an exciting experience, but it is important to have budgeted carefully for your time of stay in the country, with the knowledge that you will be able to live comfortably while studying and have the most enjoyable experience possible.
Australian migration laws require international students to show evidence that they are able to contribute and live to a certain standard when they start their study in Australia. This gives students the ability to focus on their studies and live less stressfully when it comes to handling their budget, while still experiencing the culture and what it has to offer.
International students are able to supplement their income in Australia with money earned through part-time work, but only if this does not effect their study hours, while also being able to meet all of the living costs that eventuate from paying for food, accommodation and bills.
As of the October 2019, Immigration regulations on the basic rate of living costs, has increased. Below is a basic guide as to the amount of funds that all prospective students must acquire before applying for their student visa.
- A$21,041 a year for the prospective student
- A$7,362 a year for the students partner
- A$3,152 a year for the students dependent
These costs can vary considerably city to city depending on where you plan to live in Australia. Check out the Immigration page to work out how much money you will need as an international student in Australia
Once you have settled in the country and have acquainted yourself with your environment, it is helpful to budget according to your living standards as soon as possible. Take into consideration the costs of food, accommodation, transport, entertainment, clothing and travel costs. Sticking to a budget will help you know exactly where your money goes and be safe in the knowledge that you will have enough to live comfortably and stress-free.
Have a budget
Many international students begin independent living for the first time in their host countries. This can be stressful as they begin to realise how they are required to juggle multiple things including their studies as well as paying the rent, electricity bills and food. However, self-discipline along with planning and research can help stop you from feeling overwhelmed during your stay.
To avoid financial stress, it is advisable to create and stick to a budget. Here are some tips to help you achieve this:
Identify essential payments (e.g. rent and phone bills) and arrange for direct debit. Direct debit is the automatic payment option which takes away the stress of paying in person and paying on time. This is important because late payments may result in unnecessary surcharges or fines.
Withdraw a certain amount of cash (e.g. $120) every week and spend no more than this each week on things such as food, transport and entertainment.
Be aware of your account balance at all times.
Identify your needs and wants and avoid using credit cards unless for emergencies. New fancy shoes or mobile phones that you want but don't need are not emergencies.
Use a debit card for online purchases. This offers you more protection online and you don't need to pay interest like you would a credit card.
Minimise additional bank fees by minimising the use of EFTPOS, minimising withdrawals as well as using only your banks' ATMs.
Live economically. This can be achieve by purchasing good condition second-hand goods at places such as the Salvation Army or weekend markets.
Look for street press magazines in places like music stores, cinemas and student refectories. These magazines usually have details on cheap or free activities to do in your area and more.
Clothing, Food and other Consumables
Try shopping at low-cost outlets i.e. Aldi shopping store; DFO (Direct Factory Outlet) and buy your fruit and vegetables at a local grower's market instead of the supermarket as these are generally better quality and cheaper. There are many major town centres and cities in Australia with world-class shopping facilities. It can be cheaper to shop at major supermarket chains by checking out the discount food sections, but quite often than not, there are large farmers markets that produce fresh, local produce on a weekly basis and can have cheap fruit and vegetables readily available. Keep in mind it is cheaper to eat at home, but some major cities in Australia have a huge range of affordable restaurants that cater to the student clientele.
Avoid paying full cost on items that you can buy cheaply online (i.e. clothes, toiletries, books etc). Ebay in particular is a good source fr cheap technology devices like TVs, Phones and stereo systems.
Buy your shoes and clothes during the retail sales period. This occurs in January and June every year.
Try to be more inventive with your fashion. Instead of buying a completely different outfit each season, buy basic items like a pair of jeans, a classic jacket, black skirt and several different coloured tops. You can then add a cheap fashion accessory like a scarf, broach or new handbag to update your look for each new season.
Look at charity opportunity stores for one-off fashion items or cool vintage clothing. Often you can find bargain or second-hand designer items in these stores for less than $10 or $20! You just need to look at these stores regularly.
Don't waste money on shopping therapy! Stick to a budget by withdrawing a set-amount once a week only. You must only use these funds and not go over. If you feel like buying things, go to market where they sell plenty of inexpensive items to satisfy your shopping impulse!
Try making a prepared meal that lasts for many days (i.e. if stored in the fridge or freezer). This practice of bulk-preparing foods cuts down on preparation time, ensures you eat nutritious home-made cooking and cuts the cost of eating. Ideal pre-prepared meals include: pizza, lasagna, rice dishes and vegetable soup.
Accomodation
Your most significant financial burden will most likely be your accommodation costs. Therefore, it is recommended to research all available accommodation options (e.g. homestay or dorm). You might need to take into consideration the location, utilities, amenities and other living arrangements when choosing the best option for yourself. There are many styles of accommodation in Australia, however it is advised to go for an accommodation closer to your education provider.
Finding accommodation for yourself can be tricky, particularly because there are so many options out there.  Homestay accommodation can sometimes be the most affordable and safest alternative for international students. Meals are often included in the cost of boarding, and you can truly immerse yourself in the culture by living with a registered Australian family. Prices can range from $110 to $270 per week and single and shared rooms are available.
Another popular option is to live in a shared house or unit so you can spread the cost of living with others.
Entertainment
It is not necessary to spend a lot of money in Australia on entertainment. There are a variety of public festivals and concerts that are held for free in major cities, as Australia has a large and thriving Arts community across the board. There are many concession rates or cheap nights for movies, amusement parks and even bars that hold student nights with food and drink deals. There are plenty of public parks or National parks to walk and enjoy for free, or require a very small entrance fee.
Here are our best tips:
Get a prepaid mobile service so you can control your call costs.
Use SMS messaging instead of calling friends.
Access a VOIP communication system at your local education institution to make free or low-cost calls.
Send free SMS messages over the internet (just Google "free SMS").
Read online magazines for free instead of buying a magazine.
See a movie on Tuesday (as it's usually half-price).
Barter with friends! You can barter your tutoring service for a dinner or drinks, swap outfits with friends, or barter a dinner for a free movie!
Transport
There are cheaper concession rates for students when traveling on public transport in Australia. Once you have received your student card it is important to discuss with your campus or transport authority the best option for you when traveling by bus, tram or train. Many large cities have weekly and monthly concession rates, which can largely reduce your spending.
Bank Account
Opening an Australian bank account is a must if you want to save money in Australia. Also avoid overdraft charges by insuring you always have money in your account. Otherwise, you could be charged $35 or more every time you overdraft your account.