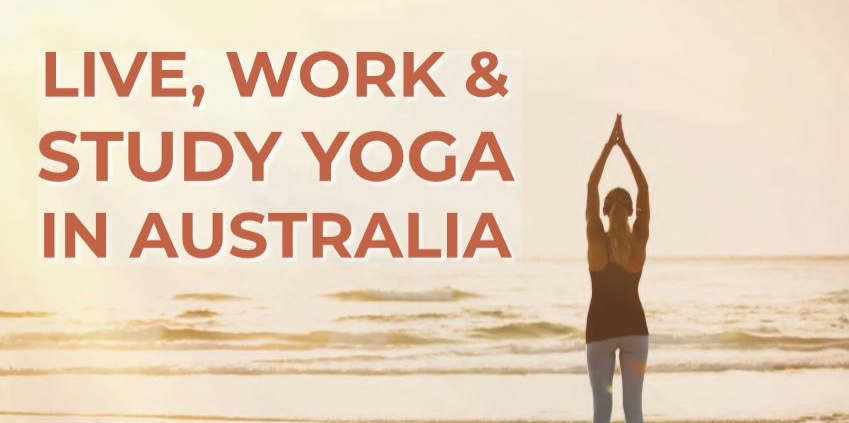 Your yoga course study options in Australia
Yoga is one of the world's fastest growing fitness activities. It is possible to study vocational yoga courses in Australia. For details about what vocational courses are please check this page: vocational courses Australia
The Yoga teacher training courses we can offer you are fully compliant and accredited by the Australian Skills Quality Authority (ASQA), which can enhance international standing because Australia has one of the best and most internationally recognised education systems in the world.
Certificate IV in Yoga Teaching:

The Certificate IV in Yoga Teaching is your first step into teaching yoga and is suitable for both beginners and those who are experienced in yoga practice. A Certificate IV is the first step towards gaining a Diploma.
Diploma of Yoga Teaching
To become a fully qualified yoga instructor, students must complete the Diploma of Yoga Teaching.  In this course you will learn how to structure and effectively teach a yoga class. You will practice teaching under tuition, supervision and guidance.
Advanced Diploma of Yoga Teaching
This is the highest yoga qualification you can obtain not only in Australia but in the world. This course quips you with advanced skills and knowledge to become a senior yoga teacher and to be able to teach yoga to a wider audience including people of various age groups and people with special needs. Students must complete the Diploma of Yoga Teaching for entry into this course.

Study Yoga Teaching on the Gold Coast and in Melbourne
Our partner school, Health Institute Australasia, has over 40 years of experience providing education in Yoga. The style of yoga they teach is called Shanti Yoga® which is integrated yoga made easy.
Their Queensland campus is located in Southport, the main business district for the Gold Coast, only minutes away and in walking distance to shops, cafes, restaurants, beaches, theme parks and many other entertainment venues. Here you can study all levels of yoga teaching.
With Health Institute Australasia you can also study your Certificate IV at the Southern Yoga Health Centre in Moorabbin, Victoria, or with a teacher of your choice (registered with a bona fide Yoga Association).
The following yoga teaching courses are available:
Certificate IV in Yoga – Comprehensive training in self-care for healthy living
Diploma of Yoga Teaching – Life Education and Life Skills
Advanced Diploma of Yoga Teaching – Leading and Managing Yoga Health Services
Study Yoga Teaching in Byron Bay
We represent Byron Bay Yoga center, a provider of yoga teacher training courses for international students in Byron Bay and Melbourne. The Byron Yoga Retreat is a tranquil eco haven, ideal for a retreat or for a teacher training course and offers affordable and authentic yoga for all levels in beautiful Byron Bay.
As one of australia's longest running yoga centres, established in 1988, the studio is popular with locals and visitors to Byron Bay.
The Certificate IV in Yoga Teaching runs for 12 months. In addition, students can also apply for the three year option and stay on to complete the 2 year Diploma of Purna Yoga Management.
Entry Requirements for studying yoga in Australia
You must demonstrate English Language Proficiency and hold an IELTS Certificate showing an Overall Band Score at a minimum level of 5.5.
Potential students must be over 18 years of age.
A pre-enrolment interview maybe organized in order to access your yoga experience.
You must have a laptop or access to a computer to complete online homework.
Do you want to study yoga in Australia?
We offer FREE study services and help you with all the practicalities such as student application, accommodation, scholarships, visa processing and flights if you wish to study Australia. There are no hidden costs involved on our side!
Contact us to find out more about studying in Australia.