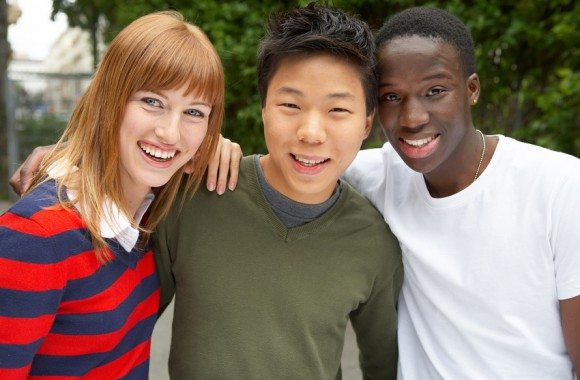 Overview
For almost 30 years Sunraysia Institute of TAFE has provided vocational Training and Education to a vast area in the north-west of Victoria. With a heavy focus on existing and predicted skills shortages, the Institute has formed strong relationships with the local industry, particularly the agricultural sector. As one of the smaller TAFEs of Australia, Sunraysia attracts some 8.000 students a year.
Location
Covering an area with accounts for ten percent of the state's territory, the Mildura region is home to just 60.000 people.
Its diverse natural setting ranges from massive Mallee forests through fertile plains to the banks of the magnificent Murray River. Known as Victoria's "Food Bowl" the region supplies a significant percentage of the state's agricultural and horticultural produce. Robinvale has a reputation as one of the oldest wine producing area of Australia. Within close range of Mildura a number of National and Conservational Parks is waiting with Murray Sunset NP being the most famous.
Its warm to mild climate with an above average amount of sunshine hours has made the region a well-liked holiday destination.
Campuses
Sunraysia Institute of TAFE consists of four campuses which are located in the following towns:
Mildura
Ouyen
Robinvale
Swan Hill
Mildura functions as the administrative centre. Aside from traditional learning facilities the campuses feature excellent opportunities for those who cannot attend the courses in the classroom. Online and flexible learning as well as text based correspondence studies are part of the portfolio.
Students
Despite its rather remote setting more than 8.000 students attend Sunraysia Institute every year.
Main Program Areas
One focus of the TAFE's schedule lies on the education in the wide field of "Land, Food & Water". Within its specialist centre the students receive comprehensive training in this field.
The complete range of courses offered by Sunraysia Institute consists of:
Automotive, Engineering & Electrical
Building Studies
Food Processing/OH&S
Health & Community Services/Visual Media
Horticulture/Irrigation
Hospitality, Tourism & Service Industries
Land & Water
Management, Business & Financial Services
Entry Requirements
These may vary from course to course. In general, it is necessary to provide a school education that is the equivalent to the Australian years 10-12 with passes in English. Furthermore, enrolment at TAFEs in Victoria requires a minimum level of English language skills (equivalent of IELTS academic version min. of 5.5).
Student Activities
The area around Mildura is ideally suited for those in love with the outdoors. Extensive National Parks can be found within short range. Murray Sunset NP covers an area of 6.330 square kilometres of nearly unspoiled nature. 4WD-tours and camping in the outback are some favourite activities.
Mildura with its population of about 20.000 people offers some genuine country town charm, yet all the comforts of a modern city. Beautiful vineyards have made the region famous among the friends of a good drop.
Application
Sounds like your place to be? The friendly people at AA education will be more than happy to provide information and assist you on your way to Sunraysia Institute of TAFE. Just email us to receive the application form and help with the usual administrative hurdles.