TAFE QLD - Study at TAFE Queensland - Visit any TAFE in Queensland with Go To Australia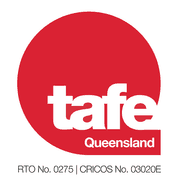 TAFE Queensland is the largest, most experienced provider of vocational education and training in Queensland, Australia. TAFE Queensland has more than 120 years of experience with 50 locations across Queensland and more than 500 programs.
TAFE Queensland courses are the highest quality, very practical and get you ready to start work. Our teachers have a high level of knowledge and practical industry experience.
You can learn English and progress directly into a wide range of practical courses that will prepare you for work or entry to University.
Many TAFE Queensland courses are internationally recognised and the training is conducted in a safe, beautiful and friendly part of Australia, Queensland.
TAFE Queensland - International Student Services
TAFE Queensland provides services including :
international student support points of contact
city/campus orientation
accommodation arrangements
counselling
learning & English language support
recreational activities & facilities
job search assistance
Student Orientation and learning support
Services included under student orientation may include :
a campus tour
information about student life at TAFE Queensland
an introduction to teaching and support staff
an introduction to TAFE services and facilities
Learning Support
This is offered to all TAFE Queensland students and includes individual assistance, study support and additional classes when required.
TAFE Queensland News
Gold Coast Institute of TAFE (GCIT)
Gold Coast Institute of TAFE (GCIT) has unveiled the fee structure of various diploma and certification programs for international students. Courses are on tourism, hospitality, business administration, nursing, IT, carpentry, and engineering. The start dates for these courses would be in January and July at Southport, Ashmore, and Coomera centers. If you want to study any of the courses which range from job-oriented Certificate III, IV, to diploma programs, get in touch with us.
TAFE Queensland 2018/2019
Trade Qualifications TAFE QLD
We have a few place left in our Cert III in Mobile Plant Technology program starting in February for those clients who are looking for a qualification that will give them the skills to find work globally.
This program also includes Vocational Placement which gives students the opportunity to experience an  Australian workplace and gain a firsthand understanding of the work environment with an employer, which enhances work prospects after graduation.
The demand remains high for qualified Tradespeople with diesel equipment experience and skills globally . On successful completion of the program they will have the opportunity to gain employment in mining industry or major infrastructure projects in Australia and worldwide.