There are a wide range of travel and tourism study programs in Australia, ranging from Certificates to Masters degrees.
As demand for professional staff in international tourism organisations continues to grow, why not turn your passion of exploring new places, traveling the world into a career.
A degree in tourism in Australia will allow you to take advantage of this growth by providing you with knowledge of service industries combined with professional leadership and business management skills.
Industry professionals guide you and provide industry connections, ensuring that you will have the skills that employers are seeking and will have developed valuable industry contacts for your future career.
By gaining a globally recognised Australian education, you will be able to stand out from your competitors and fulfil your future career goals.
With so many institutions offering travel and tourism courses, it can be difficult to choose a provider that suits your needs. Our team of qualified education counselors have over 16 years experience helping international students study in Australia and all things involved including visas, application forms, courses, credits and life in Australia.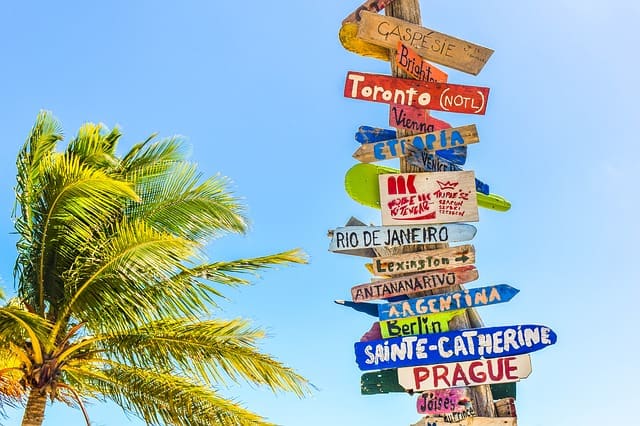 Information about Travel & Tourism Courses in Australia
Can I stay in Australia longer after completing a Travel/Tourism course?
Temporary Graduate Visa
Anyone who completes vocational training in Australia for more than 2 years (certificate / diploma), which is on the "Medium and Long term Strategic Skills List (MLTSSL)", but needs a "bridging time" for a permanent visa, may qualify for the Temporary Skilled Graduate Visa. This visa allows you to stay in Australia for 18 months and gives you full work rights. During this time you can gain the work experience required for a "Skilled Visa" or an "Employer-sponsored Visa" and can also improve your English skills. You may eve find an employer who is willing to sponsor you.
If you have applied for the Temporary Graduate Visa you may also be eligible to apply for the Job Ready Program. The Job Ready Program (JRP) is a employment-based skills assessment program that provides you with the opportunity to demonstrate that your skills and job readiness are relevant to your nominated occupation, in an Australian workplace before you apply for migration in Australia.
Note: Since the conditions for the respective visa categories can change constantly, we advise that you consult a migration agent who can provide detailed, accurate and timely advice on the current visa categories.