Victoria Schools with Go to Australia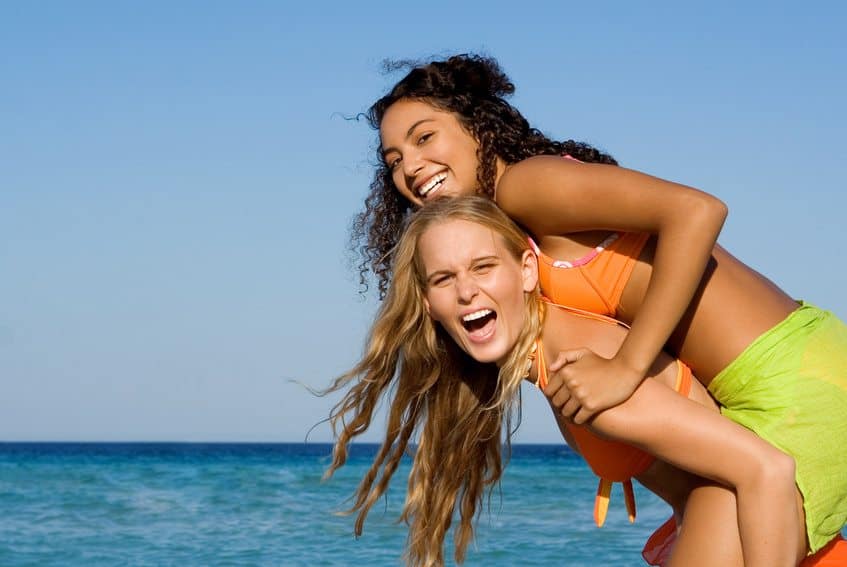 Free Enrollment Service for International Students to the schools in Victoria
Victoria Schools and Education System
Visit Victoria Schools
Melbourne is the capital city of the state of Victoria and is Australia's second-largest and one of the most liveable cities in the world. Melbourne's seasons are variable: warm to hot in summer, mild in both autumn and spring and cold and rainy in winter. Summer is great for outdoors activities like cycling, sailing and surfing, autumn and spring are better for fishing, rock-climbimg or road tours of the rural regions while winter is ideal for snow-boarding and skiing.
Victoria, especially Melbourne, has a varied natural and cultural landscape: there are wine-growing regions, farmlands, mountain ranges and national parks along with cosmopolitan cities and gorgeous coastal scenery, not to mention 180 different languages spoken as well as the multicultural diversity of food in the restaurants
and hotel scenes. Fashion, festivals, sports, arts and entertainment add their own variations to the cultural scene of Melbourne and Victoria.
Victoria's education system is internationally recognised as one of the best in the world. It fosters learning through traditional classroom tasks as well the latest technologies, including the internet and multimedia labs.
After 7 years of primary school and 6 years of secondary, students are able to graduate with the Victoria Certificate of Education (VCE), which qualifies them for entry into university in Victoria, elsewhere in Australia, or overseas. In addition, they can study vocational (VET) courses, which are also regarded highly in Australia and overseas.
Increasing numbers of Victorian schools are offering the Internation Baccalaureate.
The curriculum for Victorian schools is broad, allowing development of academic, social, cultural and sporting capacities in its students. International students can be guaranteed they will receive the English language tuition necessary for success in their life and study in Victoria through high-quality educational opportunities in a safe and healthy environment.
Schools/High Schools in Victoria
Choice of Schools
Large or small, urban or country, Melbourne or regional towns - Victoria has more than  400 schools to choose from, so you can find exactly what you want.
English Language Course
On arrival, international students may attend an English Language School or Centre (ELS/C) for intensive English lessons. Lessons are generally given on the school campus, with other high school students.
Classes
Our teachers are highly qualified and motivated. Class sizes are small.
Facilities
Students use state of the art technology and have access to the internet.
Homestay
Your child can stay in homestay accommodation with Australians. Students have their own rooms, and their own study facilities. Three meals are provided each day, and the students are encouraged to feel like part of the home.
Care and Support
All schools that are accredited to accept international students must have an Overseas Student Coordinator (OSC). The OSC helps in many ways - by providing an orientation program, by helping to open bank accounts etc., and by ensuring that the many benefits of Victorian life are made available.
Entry Requirements
Age Requirements
The minimum age of enrolment at a Victorian government school for a full fee paying student is 6 years of age as at 30 April of the year of enrolment.
The minimum age of enrolment for students arriving on their parent's student visa i.e. a dependant student is 5 years of age as at 30 April of the year of enrolment.
The maximum age of enrolment at a Victorian government school at commencement of school is as follows:

If undertaking Year 9, the student must be less than 17 years of age
If undertaking Year 10, the student must be less than 18 years of age
If undertaking Year 11, the student must be less than 19 years of age
If undertaking Year 12, the student must be less than 20 years of age.
Academic Requirements
Students may enrol in a Victorian government school at the level most appropriate to their academic standing in their home country. Applications are assessed on the student's academic records and on the references from their current school principal on their aptitude and attitude towards study.
Secondary students must have a pass average in all core subjects in the past 2 years of schooling, however schools reserve the right to accept or reject any applications.
English Requirements
Overseas students who are offered a place at a Victorian government school are required to have sufficient English to undertake the course of study they are enrolled in.
At the time of application, students are required to provide evidence of their English language levels. If the medium of instruction in the student's school has not been English, the student will be required to undertake intensive English lessons before they commence school.
Unless an IELTS score is provided most students should expect to undertake a 10, 20 or 30-week intensive English program at a Victorian government English Language School or Centre prior to their commencement at their host school. This may be subject to testing the student's English language levels on arrival. Most English Language Centres or Schools are located at the host school campus or nearby the host school.
For direct entry into Years 7 - 10 an English language level equivalent to IELTS 4.0 will be required.
For direct entry into VCE, students must demonstrate an English level equivalent of an IELTS 5.0.
Overseas students are able to study English as a Second Language (ESL) at their host school instead of studying in mainstream English classes if English has not been their language of instruction. ESL classes for overseas students are small and cannot exceed 15 students.
Students from China
From 1st April 2004, students from China who are over 16 years of age at the time of application must provide evidence of an IELTS test. To gain entry without undertaking an English language program, students aged 16 years and over must achieve an IELTS score of 5.0 or above. Students achieving a minimum IELTS score of 4.0 will be required to undertake an English language program up to 30 weeks before commencing school.
Accommodation
Where can I live?
DIMIA regulations cover both welfare and accommodation requirements for an international students as a package. If a student is under 15 years of age and requires welfare arrangements to be arranged by DE&T, homestay accommodation will also be arranged. If parents wish to care for their child or nominate a relative as approved by DIMIA, DE&T has no responsibility to provide accommodation for the student.
Please refer to the Welfare Arrangements page in this section to clarify or visit the DIMIA website.
What is homestay?
Homestay is full board accommodation offered by a family, couple or single person for which a set weekly fee is charged, covering food and accommodation but excluding telephone expenses. Students are provided with:
A single room for the student's use
Three meals a day, seven days a week
Facilities - a bed, wardrobe, towels and linen
Fuel - gas and electricity
Cleaning services of common living areas
Use of living areas within the residence.
All homestay families undergo a police check prior to receiving an international student. Providers of homestay accommodation and students will be monitored by the school throughout the student's enrolment at a Victorian government school.
Cost and Payment
An Accommodation Placement Fee of A$200 is charged for the placement of a student in homestay accommodation.
Prior to commencement of the accommodation arrangement, the cost and payment terms will be agreed between the student, parents, and the homestay provider. Depending on facilities, services and location it is between A$200 - $250 per week.
The initial payment may include 2 weeks rent in advance plus a bond that is the equivalent of 2 weeks rent. The bond is refundable at the termination of the homestay arrangement after all expenses, repairs or damage (if any) have been paid.
If a student returns home for school holidays a holding deposit of up to 50% of the rent may be required to be paid to the homestay family for the duration of the holidays if the student intends to return to the accommodation.
Rented Accommodation
Students over the age of 18 may choose to live in a rented apartment or house with friends. Students under the age of 18 must have the consent of their parents to do so. We strongly recommend against younger students living in rented accommodation, as they may not have the maturity to cope with both study and household duties. Students wishing to live in rented accommodation should discuss this with the Overseas Student Coordinator beforehand.
List of the Victoria Schools and some Profiles
List of the Schools in Victoria
List of the Schools in Victoria:
Abbotsford Primary School
Aberfeldie Primary School
Albany Rise Primary School
Albert Park College
Albert Park Primary School
Alexandra Secondary College
Altona North Primary School
Altona Primary School
Amsleigh Park Primary School
Anglesea Primary School
Ararat Community College Secondary
Ardeer South Primary School
Armadale Primary School
Ascot Vale West Primary School
Ashburton Primary School
Ashwood Secondary College
Aspendale Gardens Primary School
Auburn Primary School
Auburn South Primary School
Avondale Primary School
Bacchus Marsh Secondary College
Ballarat High School
Ballarat Secondary College
Balwyn High School
Balwyn Primary School
Banksia Secondary College
Banyule Primary School
Bayside Secondary College
Bayswater Primary School
Bayswater South Primary School
Beaumaris Primary School
Belgrave South Primary School
Bell Park North Primary School
Belle Vue Primary School
Belmont High School
Belmont Primary School
Benalla College
Benalla East Primary School
Bendigo Senior Secondary College (Yr 11-12 only)
Bentleigh Secondary College
Berwick Lodge Primary School
Berwick Primary School
Beverly Hills Primary School
Bimbadeen Heights Primary School
Birralee Primary School
Blackburn English Language School
Blackburn High School
Blackburn Lake Primary School
Boneo Primary School
Boronia Heights College
Boroondara Park Primary School
Box Hill High School
Box Hill North Primary School
Box Hill Senior Secondary College
Brandon Park Primary School
Brauer Secondary College
Braybrook College
Brentwood Secondary College
Bright P12 College
Brighton Primary School
Brighton Secondary College
Broadmeadows English Language Centre
Broadmeadows Secondary College
Brunswick English Language Centre
Brunswick Secondary College
Brunswick South Primary School
Brunswick South West Primary School
Buckley Park Secondary College
Burwood East Primary School
Camberwell High School
Cambridge Primary School
Camelot Rise Primary School
Carlton Gardens Primary School
Carlton North Primary School
Carlton Primary School
Carnegie Primary School
Carrington Primary School
Carwatha College P-12
Castlemaine Secondary College
Caulfield Junior College
Caulfield South Primary School
Chandler Secondary College
Chatham Primary School
Cheltenham Secondary College
Clarinda Primary School
Clayton North Primary School
Clayton Primary School
Clayton South Primary School
Clayton West Primary School
Cleeland Secondary College
Coburg North Primary School
Coburg Primary School
Collingwood College
Collingwood English Language Centre
Coomoora Primary School
Coomoora Secondary College
Copperfield College
Coral Park Primary School
Corio Bay Senior College
Corryong P12 College
Cranbourne Secondary College
Croydon North Primary School
Dandenong High School
Dandenong South Primary School
Dandenong West Primary School
Daylesford Secondary College
Debney Park Secondary College
Deepdene Primary School
Deer Park North Primary School
Deer Park Secondary College
Diggers Rest Primary School
Doncaster Gardens Primary School
Doncaster Primary School
Doncaster Secondary School
Donvale Primary School
Doveton Secondary College
Dromana Secondary College
East Doncaster Secondary College
Eastwood Primary School
Echuca Secondary College
Elsternwick Primary School
Eltham High School
Eltham Primary School
Elwood College
Elwood Primary School
Epping Primary School
Erinbank Secondary College
Essendon East Keilor District College
Essendon Primary School
Essex Heights Primary School
Eumemmerring College
Fairfield Primary School
Fairhills High School
Fawkner Primary School
Ferntree Gully College
Ferntree Gully Primary School
Findon Primary School
Fitzroy Primary School
Flemington Primary School
Flora Hill Secondary College (Yr 7-10 only)
Footscray City College
Footscray City Primary School
Footscray North Primary School
Footscray Primary School
Footscray West Primary School
Forest Hill College
Frankston High School
Frankston Primary School
Gardenvale Primary School
Geelong High School
Gilmore College For Girls
Glen Eira College
Glen Eira English Language Centre
Glen Iris Primary School
Glen Waverley Primary School
Glen Waverley Secondary College
Glen Waverley South Primary School
Glendal Primary School
Glenferrie Primary School
Glenroy West Primary School
Greensborough Primary School
Greensborough Secondary College
Greenwood Primary School
Greythorn Primary School
Grovedale Secondary College
Grovedale West Primary School
Haig Street Primary School
Hampton Park Secondary College
Hawkesdale P12 College
Hawthorn Secondary College
Hawthorn West Primary School
Healesville High School
Heatherhill Secondary College
Heathmont College
Highvale Primary School
Highvale Secondary College
Hillcrest Secondary College
Hobsons Bay Primary School
Hughesdale Primary School
Huntingdale Primary School
Ivanhoe East Primary School
James Cook Primary School
Kalinda Primary School
Kaniva Secondary College
Karingal Park Secondary
Karoo Primary School
Kealba Secondary College
Keilor Downs Primary School
Keilor Downs Secondary College
Keilor Heights Primary School
Keilor Park Primary School
Kerang Tech High School
Kerrimuir Primary School
Kew East Primary School
Kew High Secondary
Kew Primary School
Keysborough Park Primary School
Kilberry Valley Primary School
Kilsyth Primary School
Kingsbury Primary School
Knox Gardens Primary School
Knox Park Primary School
Koonung Secondary College
Kyabram Secondary College
La Trobe Secondary College
Laburnum Primary School
Lakeside Secondary College
Lalor North Secondary College
Lalor Secondary College
Langwarrin Primary School
Laverton Primary School
Laverton Secondary College
Lilydale Heights Secondary College
Livingstone Primary School
Lloyd Street Primary School
Lockwood Primary School
Lower Plenty Primary School
Macleod P12 College
Malvern Central School
Malvern Central School (P-8)
Malvern Primary School
Malvern Valley Primary School
Mansfield Secondary College
Maribyrnong Secondary College
Maroondah Secondary College
Maryborough Primary School
Matthew Finders Girls Secondary College
McKinnon Secondary College
Melbourne Girls College
Melton Secondary College
Mentone Primary School
Merri Creek Primary School
Merrilands Secondary College
Middle Park Primary School
Mildura Senior College
Milgate Primary School
Mill Park Primary School
Mill Park Secondary College
Milleara Primary School
Mitchell Secondary College Wodonga
Monash Primary School
Monash Secondary College
Monbulk College
Mont Albert Primary School
Montague Continuing Education Centre
Montmorency Secondary College
Montpellier Primary School
Moorabbin Primary School
Mooroolbark Primary School
Mordialloc Primary School
Mordialloc Secondary College
Moreland City College
Moreland Primary School
Mornington Primary School
Mossgiel Park Primary School
Mount Beauty Secondary College
Mount Clear College
Mount Eliza Secondary College
Mount Evelyn Primary School
Mount Martha Primary School
Mount Pleasant Primary School
Mount View Primary School
Mount Waverley North Primary School
Mount Waverley Primary School
Mount Waverley Secondary College
Mulgrave Primary School
Mullauna Secondary College
Murrumbeena Primary School
Myrtleford Secondary College
Newborough East Primary School
Newlands Primary School
Newtown Primary School
Noble Park English Language School
Noble Park Secondary College
North Geelong Secondary College
North Melbourne Primary School
Northcote High School
Northland Secondary College
Nunawading Primary School
Nunawading South Primary School
Oakleigh Primary School
Oakleigh South Primary School
Oberon High School
Old Orchard Primary School
Orchard Grove Primary School
Ormond Primary School
Osborne Primary School
Osbornes Flat Primary School
Pakenham Secondary College
Park Orchards Primary School
Park Ridge Primary School
Parkdale Secondary College
Parkhill Primary School
Parkmore Primary School
Parktone Primary School
Parkwood Secondary College
Patterson Lakes Primary School
Pembroke Secondary College
Penders Grove Primary School
Peter Lalor Secondary College
Pinewood Primary School
Plenty Parklands Primary School
Point Lonsdale Primary School
Port Melbourne Primary School
Port Phillip Special School
Port Phillip Specialist School
Preston Girls Secondary College
Preston Primary School
Preston West Primary School
Princes Hill Primary School
Princes Hill Secondary College
Red Cliffs East Primary School
Red Cliffs Secondary College
Reservoir District Secondary College
Reservoir East Primary School
Reservoir Primary School
Reservoir West Primary School
Richmond Primary School
Richmond West Primary School
Ringwood Heights Primary School
Ringwood Secondary College
Ripponlea Primary School
Roberts McCubbin Primary School
Robinvale Secondary College
Rosanna Primary School
Rosebud Secondary College
Rowville Primary School
Rowville Secondary College (Eastern)
Ruskin Park Primary School
Rutherglen High School
Ruthven Primary School
Sandringham East Primary School
Sandringham Primary School
Sandringham Secondary College
Scoresby Primary School
Scoresby Secondary College
Seaholme Primary School
Sebastopol Secondary School
Serpell Primary School
Shepparton High School
Solway Primary School
South Oakleigh Secondary College
South Yarra Primary School
Spensley Street Primary School
Spotswood Primary School
Springvale English Language Centre (Primary Only)
Springvale Primary School
Springvale Secondary College
St Albans Heights Primary School
St Albans Secondary College
St Helena Secondary College
St Kilda Park Primary School
St Kilda Primary School
Stawell Secondary College
Stonnington Primary School
Strathmore Secondary College
Sunbury Downs Secondary College
Sunbury Heights Primary School
Sunbury Secondary School
Sunshine Primary School
Sunshine Secondary College
Surrey Hills Primary School
Sussex Heights Primary School
Swinburne Senior Secondary College 11-12 only
Sydenham Hillside Primary School
Syndal South Primary School
Taylors Lakes Primary School
Taylors Lakes Secondary School
Templestowe College
Templestowe Valley Primary School
Templeton Primary School
The Basin Primary School
The Grange P-12 College
Thomas Chirnside Primary School
Thornbury Darebin College
Thornbury Primary School
Timboon P12 College
Toorak Primary School
Tucker Road Bentleigh Primary School
Tullamarine Primary School
Tyabb Railway Station Primary School
Upper Ferntree Gully Primary School
Upper Yarra Secondary College
Upwey High School
Valkstone Primary School
Vermont Primary School
Victorian College of the Arts
Viewbank College
Viewbank Primary School
W.E.L.S. Footscray Campus (Primary only)
Wales Street Primary School
Wallan Primary School
Wallarano Primary School
Wanganui Park Secondary College
Wangaratta West Primary School
Wantirna College
Wantirna South Primary School
Warrandyte High School
Warrnambool College
Warrnambool East Primary School
Wattle Park Primary School
Wattle View Primary School
Waverley Meadows Primary School
Wellington Secondary College
Werribee Primary School
Werribee Secondary College
Westall English Language Centre
Westall Secondary College
Westbreen Primary School
Western English Language School
Western Heights Secondary College
Westgarth Primary School
Westmeadows Primary School
Wheelers Hill Primary School
Wheelers Hill Secondary College
Whittlesea Secondary College
Williamstown High School
Wooranna Park Primary School
Yarra Road Primary School
Yarraville West Primary School
Yarrawonga Primary School
Yawarra Primary School
Yea High School