Skilled Migration Australia
The purpose of the Australian Skilled Migration Program is to attract highly employable people for migration to Australia.
One of the options available to international students is the Skilled Migration Program. The Australian government highly values and actively targets younger people with outstanding talents and attributes with the intention that they will stay behind and benefit the nation and the economy in some meaningful way.
In fact, half of the applicants admitted into this program are graduates with Australian qualifications.
Securing Employment in Australia after Graduation
The Australian education system is designed to give students the necessary skills to compete in the 21st century global economy.
Australian education is valued internationally and is nationally accredited and this places students at an advantage when it comes time to look for gainful employment whether locally or internationally.
This is because Australian qualifications are held in high regard by employers worldwide. Australian graduates are at the cutting edge in fields such as law and medicine and are pioneers and inventors in Biotechnology and Nanotechnology.
Job Preparation and Assistance
Australia's education sector is committed to providing assistance to graduates in employment after graduation. International students benefit especially from international return home programs and seminars. These programs help graduates make the return home and be successful in their chosen endeavours.
For those wishing to stay on in Australia, Many universities and higher education providers, such as TAFE's and Colleges host recruiters on campus or provide information seminars via career counselling. Many also recruit internally and a graduate with international experience and an Australian qualification is valued most highly.
Australia's higher education qualifications benefit from the fact that the Australian government is proactive in promoting Australia's education sector internationally.
They achieve this through Memorandums of Understanding and mutual reciprocation agreements. The government also assists in providing information about studying in Australia and the options henceforth.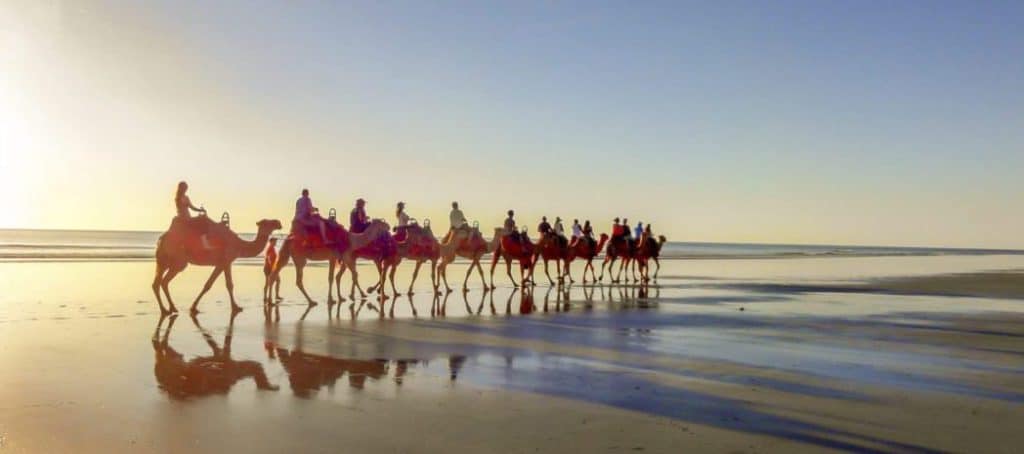 Medium and Long Term Strategic Skills List (MLTSSL)
Vocational Training for Immigration to Australia
Students who have completed a professional training that lasts at least 2 years (vocational course such as certificate / diploma) and ends in a profession that is on the Medium and Long Term Strategic Skills List (MLTSSL) have a good chance of obtaining a permanent visa in Australia.
In recent years this has primarily included manual and technical professions such as carpenter, carpenter, tiler, auto mechanic, air conditioning technician, welder, metal worker and so on.
However, since this list can change once or twice a year, we recommend that you seek detailed advice from a migration agent in advance of choosing a career so that you can choose the "right job".
University Education for Immigration to Australia
All students who study in Australia for at least 2 years in a bachelor degree, master degree or doctor degree and successfully complete this may apply for a 2-year temporary work visa immediately afterwards.
However, not all courses lead directly to a permanent visa. For this purpose, one should check the "Medium and Long-term Strategic Skills List (MLTSSL)", which options the degree offers in one's own subject.
The courses of study that go in the direction of a permanent visa include selected engineering professions, teachers (only for kindergarten and high school), nurse, various medical professions, programmers and IT specialists, social workers, and more.
However, since this list can change once or twice a year, we recommend that you seek detailed advice from a migration agent in advance of choosing a career.
Get help from an Immigration Agent
Unfortunately, Education Agents are legally not allowed to advise you directly on immigration issues and do not have the necessary specialist knowledge. Our support in the visa application relates to the visa applications which are related to an education, which usually includes students, tourist or working holiday visas.
If you would like to emigrate, please discuss your choice of career with our partner migration agent in advance so that we can then look together for suitable training opportunities for you.
Please seek advice from a migration agent to find out the exact conditions for your future visa application for a permanent residence permit. While there is a fee to do this, it is money well spent and essential for further planning.
Please fill out the form below, if you would like immigration advice from our partner immigration agency. 
The Australian migration program offers places for skilled migrants intending to apply for an Australian Skilled Visa.