Study New South Wales - Study in New South Wales with Go to Australia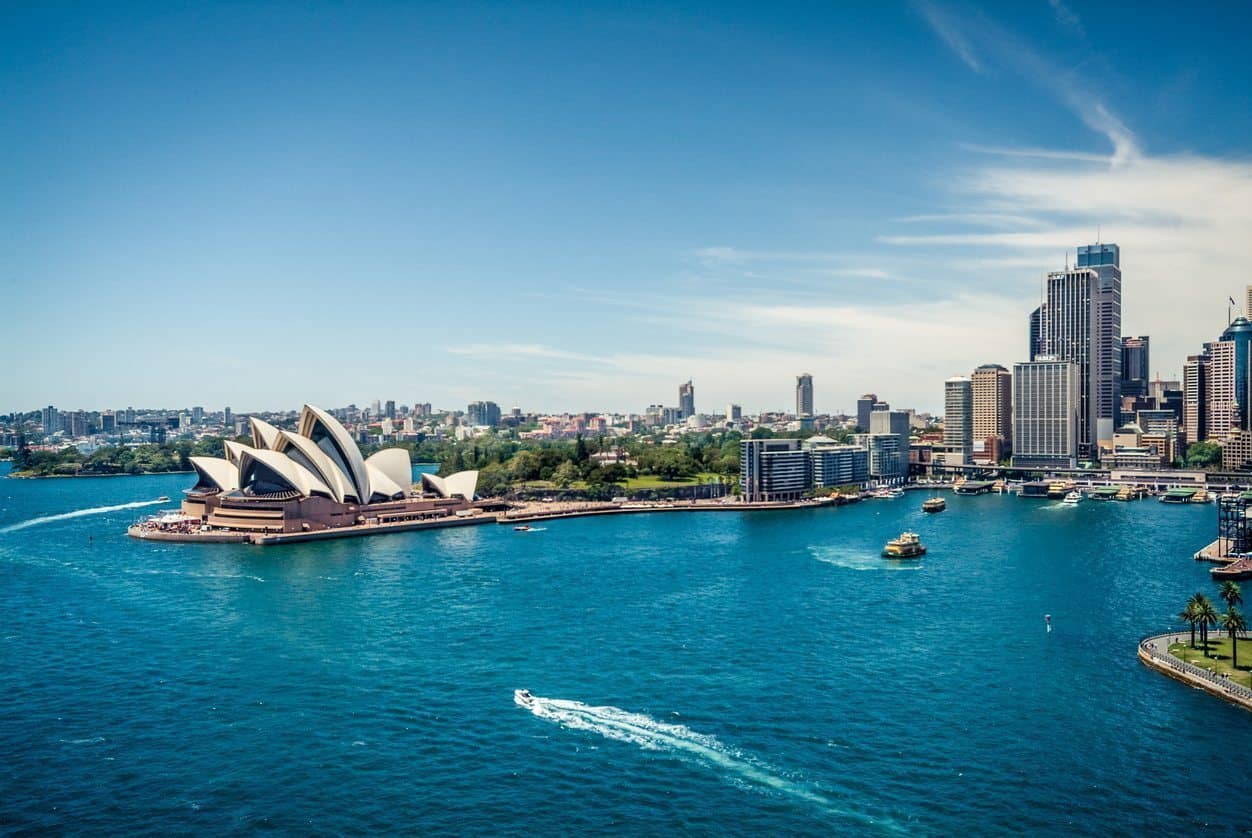 Get an Education in New South Wales
Would you like to study in New South Wales? Our Education New South Wales programs offer high quality education in a safe and modern environment.
For immigration requirements and other important information, browse the study in Australia section.
We work with universities and other government agencies to promote New South Wales internationally as a provider of high quality education.
For detailed information for international students on New South Wales study opportunities, universities, courses, visa procedures, costs, lifestyle and Australian education contacts worldwide, find out about New South Wales universities.
We also provide enriching group study tours and offer consultancies in international projects.
Study in New South Wales - Your Opportunity
Welcome to our Study in New South Wales Portal, your one-stop information centre on the study and training opportunities available in New South Wales, Australia.
If you are an international student looking for information on study opportunities (English language studies, university education, technical and vocational training opportunities, school studies) in NSW, this site is for you. Increasing numbers of international students are choosing New South Wales as their study destination.
Are you looking for a course or an institution in New South Wales?
Our Study in New South Wales Portal helps you to find a course in New South Wales. There are many reasons why students want to study in Sydney such as its excellent reputation for education along with it being Australia's fastest growing and most dynamic region, situated within a beautiful natural environment.
The Study in New South Wales Portal is a convenient and comprehensive information portal about the unique opportunities available to you in New South Wales, Australia.
Do you want to know what life is like as an international student in NSW? Are you looking for the perfect place in Australia to study? StudyingAustralia.com gives you the information about studying in New South Wales you are looking for - the fantastic education and training opportunities.
If you decide to study in Sydney you will also find many ways to relax such as Australia's best forests, great surf beaches, wildlife reserves, and the excitement of a vibrant city.
New South Wales is the most populated of all Australian states and consequentially offers the most variety and range in Universities. Universities in NSW have a number of campuses situated around the state, which allows students the flexibility in choosing where about in the state they want to study and what type of climate they want to live in.
Whether you're interested in living in Northern NSW, where the weather is warm and offers you the chance to swim and surf in Australia's beautiful sunny beaches. Or in more southern areas where during winter, the mountain regions are renowned for skiing. The diversity offered in NSW gives you the chance to find a university that suits you.
The states capital is Sydney, one of the largest and most popular cities in Australia. It is well known for its famous landmarks such as the Harbour Bridge and Opera house. While Sydney is definitely a place to visit, there are also the beautiful Blue Mountains, the Countries Capital Canberra, Byron Bay and many more great tourist areas to visit.
The state has led the way to the development of higher education, and offers quality universities that provide the most opportunities and career paths. Being a leader in Australian Business, there are also many campuses situated in commercial and industry centres, allowing the opportunity for industry and 'real world' experience.
Study in New South Wales - Locations
Colleges in New South Wales
NSW College's are internationally recognised learning institution drawing international students from all over the world. With nearly a decade of experience in the educational sector, the institution has taught thousands of students and supported hundreds to Australian universities. We prepare students for a successful career but we also want you to have a wonderful experience with us. So why not come and discover for yourself what makes NSW College's an unparalleled environment in which to study!