Study Victoria - Study in Victoria

Study in Victoria at University, TAFE, Engllish School or School
Study in Victoria
Where to Study in Victoria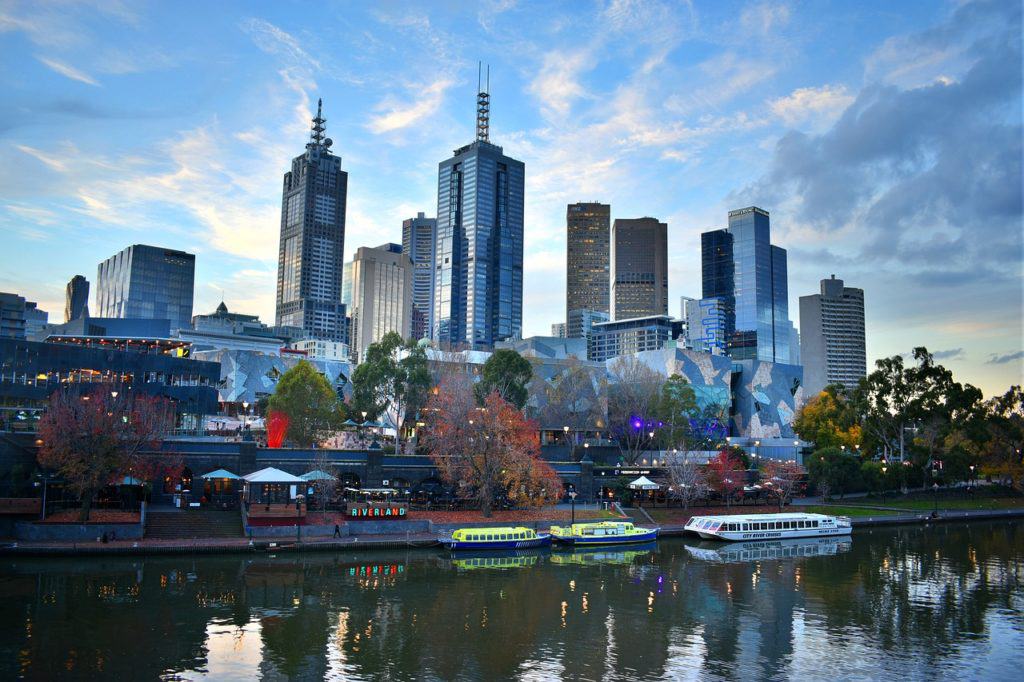 Welcome to Go to Australia, your one-stop information centre on the study and training opportunities available in Victoria, Australia. If you are an international student looking for information on study opportunities (English language studies, university education, technical and voc
ational training opportunities, school studies) in Victoria, this site is for you.
Study in Victoria at one of the following:

AA Education / Go to Australia is a convenient and comprehensive information portal about the unique opportunities available to you in Victoria, Australia. Increasing numbers of international students are choosing Victoria as their study destination.
There are many reasons why students want to study in Brisbane such as its excellent reputation for education along with it being Australia's fastest growing and most dynamic region, situated within a beautiful natural environment.
Are you looking for a course or an institution?
Go to Australia helps you to find a course in Victoria, Australia for FREE
Do you want to know what life is like as an international student in Australia?
Are you looking for the perfect place in Australia to study?
Our Education agency gives you the information about studying in Australia you are looking for - the fantastic education and training opportunities.
Why Study in Victoria
Victoria is situated in the Southeast corner of Australia. It is made up of a wide diversity of environments, with a mild, controlled climate. Made up of forest, large lakes and a vast coastline separating Australia from Tasmania, it is home to many well-known and beautiful attractions and sights such as Murray River, The Great Ocean Road, Phillip Islands, the Grampians and Bells Beach.
The state is a major destination of overseas students, it is internationally recognised for its quality of teaching in many well-known universities and for their high academic standards and supportive study environments. Many of their graduates are the most sought after in both national and international career markets.
Victoria is home to a diverse range of universities many that have multiple campuses allowing the choice of where to live. You could choose to live in the beautiful city centre or in the peaceful regional areas, guaranteeing the same excellent quality either way.  The universities have been based upon supporting the states way of living and important components of society these being the cultural, intellectual and business ideals. These ideals are what drive the successful state, and recognise its businessmen among the world.
The Capital of Victoria
Being the smallest state in area doesn't stop Victoria from having the largest capital city, Melbourne, or from being a densely populated state. From the hustle and bustle in the city to the calm and unique Victorian Mountains, the state has a full plate to offer the world and locals.
Transport is a huge tourism attraction and issue in Victoria, especially in Melbourne and surrounds. Melbourne has the world's largest tram network and is not only a popular way to get around but has gradually become one of Victorias top tourist attractions.
Victoria also offers nine universities with the largest, Monash University, offering places to over 56,000 students – the most of any Australian University.
International students also make up 30% of enrolments with the number growing every year. Its academic opportunities are known world wide and the high results Victorian students achieve are proven day after day.
Melbourne and inner city suburbs offer an escape to tourists and present a distinctive shopping tourism and attraction. Areas such as the Melbourne Docklands, Southbank and St Kilda, are tourism precincts simply on their own. A recently acquired boasting point is the brand new Eureka Tower, named after the Eureka stockade – a rebellion caused in the Victorian gold rush.
It's the tallest building in the Southern Hemisphere at 1000 feet with a glass cube projecting 3 metres out from the buildings skydeck. Victoria is perfect for couples with romantic getaways and rustic hotels in the city and country, perfect for families with Luna Park and the Ferris Wheel in Federation Square and perfect for the single traveller with plenty of art galleries and museums.
The metropolis of Melbourne also holds the internationally famous Crown Casino and Melbourne Cricket Ground or MCG (home of the AFL Grand Final). Victoria is the home of Australian Rules Football with nine out of the sixteen clubs based there. Sport is not huge component of Victorian life but the state has held many world famous events including the 1956 Olympics, 2006 Commonwealth Games or the Bells Beach Surfing Classic annually.
Natural attractions in Victoria include the Murray River, The Twelve Apostles, Yarra Valley and its wineries, and the Victorian Alpine Region as part of the Australian Alps – known for its alluring ski season.
Due to Victoria's location and populous, many major events play a part in Victoria's cultural and sport tourism.
Whether it's a getaway to the Victorian goldfields, exploring the breathtaking landscapes of the Australian Alps, touring the historical towns or relaxing in the city with superb local food and wine, Victoria has a multitude of attractions to offer anyone, at anytime, with any budget.
Advantages of studying in Victoria
Are you a student after ample and diverse urban and outdoor attractions, things to see and do, and living options to satisfy all tastes? Not to mention some of the finest, internationally-recognised teaching establishments in Australia? Then Victoria, which hugs the tip of the Australian east coast, is the 'state' to be in! Overseas students who choose to study in Victoria have available to them English Language courses, Foundation (University Preparation) courses and both undergraduate and post graduate courses. Melbourne & the 'student-city' dynamic The benefits of living and learning in Victoria are both personal and academic. Your years in Australia will give you the best platform to succeed in your career, and prepare you for the challenges of the work place. It won't just be your mind that develops - your time in the classroom will change you as a person. Use this website to find out about courses, institutions, studying and living costs, the application process, visa requirements and much more. If you've already decided on an institution, use the search function to learn more about that university, training course or language school. If you haven't decided yet, let our Study Wizard guide you through all the steps of selecting a course and enrolling to study in Australia. You can also use the Student Response Facility if you can't find the information you are looking for. Victoria is the perfect place to live, learn and grow.
Study at Universities in Victoria
Victoria's universities
Studying in Victoria is an experience in itself; with prestigious institutions such as the University of Melbourne, RMIT University, Monash University, Victoria University or the regional University of Ballarat at your disposal, students and families can be assured of quality teaching, high academic standards and provision of supportive study environments.
Victoria University, for example, demonstrates how fluidly tertiary education and city living can go hand in hand: three of its 11 campuses are located in the heart of the city of Melbourne and another four campuses are within 10 kilometres of the Central Business District (CBD).
Australia's academic year runs from February to December, with applications for many tertiary courses closing the previous October. For international students, a level of proficiency in English is a prerequisite to enter mainstream institutions; English language courses at a number of local institutions are a popular option enabling the meeting of this requirement.
Graduates of Victoria's esteemed universities can expect internationally regarded degrees which place them amongst the most desirable and sought-after in the national and international career market.
Study in Victoria - Accommodations
Studying in Victoria - Accomodation Options
Studying in Australia offers value for money – not only in terms of tuition costs, but also accommodation and general living expenses, which are generally considerably less than in other popular destinations for overseas students such as the UK and USA.
Most universities provide some form of on-campus accommodation, or are equipped to help students find a place to live nearby. Some students prefer to rent shared homes or apartments. Another benefit of being a full-time student in Australia is the great range of concessions open to you, from discounted travel to cheaper cinema tickets and books and stationary supplies.
'Homestay' is another living option available to students seeking a more 'integrated', distinctly Australian way of living. For a payment of around AU$220 to $240 per week students are provided with full board accommodation with a local Australian family, which includes all meals and shared facilities in the home.
This living arrangement provides ample opportunity for students to join their host family for meals and participate in family activities and outings, which all add to the personal studying/living experience.
Whether an on or off-campus (or even homestay) living option is chosen, overseas students choosing to study in Victoria are likely to enjoy a learning environment that caters to their curiosity and intellectual demands, as well as their wish for variety, whether that be laidback and scenic, or cultural and hectic.
Victoria and its diverse capital Melbourne offer the best of both worlds, and welcomes all prospective students who wish to make it their 'home' whilst pursuing their tertiary study goals.