Study in Western Australia with Go to Australia
Study in Western Australia
Where to Study in Western Australia
Welcome to our Study in Western Australia Portal, your one-stop information centre on the study and training opportunities available in in Western Australia, Australia.
If you are an international student looking for information on study in Western Australia opportunities (English language studies, university education, technical and vocational training opportunities, school studies), this site is for you. Our team of registered education agents help you with all application and enrolment procedures and help you find the right educational institute in Western Australia to suit your needs. We are here to provide full assistance throughout your entire stay in Australia.
More about Studying in Western Australia:
The Study in Western Australia Portal is a convenient and comprehensive information portal about the unique opportunities available to you in Western Australia, Australia. Increasing numbers of international students are choosing to study in Western Australia.
Western Australia is the preferred study destination because it is a centre for excellence in education. The economy of Western Australia is robust and likely to remain that way in the long term. You can study in beautiful natural surroundings.
Are you looking for a course or an institution in Western Australia?
Study in Western Australia Portal helps you to find a course  in Western Australia.
Do you want to know what life is like as an international student in Western Australia?
Are you looking for the perfect place to study in Western Australia?
StudyingAustralia.com gives you the information about study in Western Australia you are looking for - the fantastic education and training opportunities.
Increasing numbers of international students are choosing Western Australia/WA as their study destination. Study Australia welcomes you as an international student.
Western Australia is a very popular country to study. Around 50% of all international students from over 80 countries are studying at Australian universities.
Study Options in Western Australia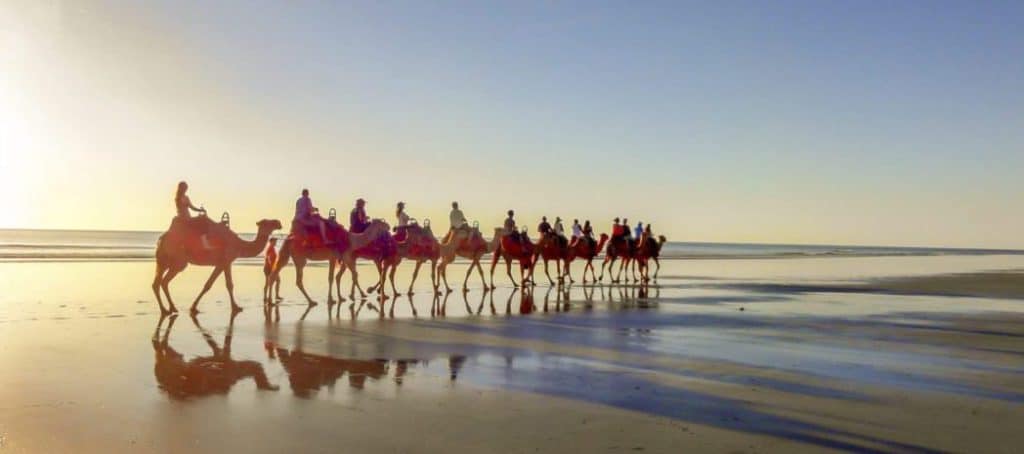 About Western Australia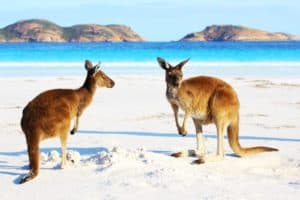 With laidback and friendly locals, pristine beaches all along the coast, captivating green forests, and exquisite local wine and cuisine – Western Australia boasts this perfect recipe for an amazing state.
Perth is the bustling capital city of the state with spectacular nightlife, plenty of harbourside and seaside activities and inner city markets and shopping. Popular for its impressive boating, fishing and surfing; Perth and neighbouring city Fremantle provide a great outdoor lifestyle for locals and visitors. Also just a short ferry ride away is Rottnest Island with white beaches and crystal clear waters, with the main transport on the island being bike riding. The island offers a fascinating history and one of the best beach side views from the local pub.
The South West Coast of the state offers a variety of world class wineries, remarkable surfing locations and an incredible and different world beneath the ocean's surface. In summer it offers the wonderful beaches and snorkelling and in winter it offers romantic getaways and alluring cuisine at the cosy cafes and restaurants.
When we travel further up the coast past Perth we arrive in Australia's Coral Coast. Providing everyone who visits an opportunity to interact and experience a variety of marine life and reefs. It also offers a unique chance for anyone to swim with the biggest fish in the world, the whale shark. But the warm waters and beaches are not the only inviting part of the North Coast and Ningaloo Reef, the inland is just as inviting with a chance to explore national reserves and parks renowned around the country.
If you're looking for an authentic, warm, and dusty red outback, then Western Australia has just what you're looking for in the Goldfields. Popular for four wheel driving and camping under the stars, the outback also presents friendly pubs and rich history in the mining towns.
The state also houses 5 universities which each contribute to a creative atmosphere of academic learning. Sport is also the heart to most of the state with the Australian Football League offering two rival teams; West Coast Eagles and Fremantle Dockers. The state offers a team to nearly every national sport including netball, cricket, rugby league, rugby union and soccer.
The huge variety of places to visit and live in Western Australia means plenty of opportunities to experience the laidback atmosphere of Australia. With a captivating heritage and landscapes that steal your heart, no place in the country has more range when offering a true taste of Australian life.
Study Western Australia News
Pathway to Skilled Migration
Pathway to skilled migration in Western Australia available to high-achieving graduates of Perth universities
Western Australian Premier Mark McGowan has recently announced that the WA government will soon release a new Occupation List to give priority to high-achieving university graduates. The effort is part of the government's strategy to attract the best global minds to stay in Western Australia. "We need to send a message to the world that we welcome international students, and their friends and families," says McGowan.